Recently I've been tweeting with the hashtag #YouKnowYouAreAWriterWhen. It's been fun thinking about how do we know we're writers. Or, the better question: when does it hit us we are writers? Is it when we've published something? Is it when we spend most of our time writing?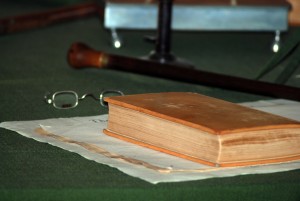 For me, I began thinking I might be a writer the first time I published. I had sent in my story to a national competition sponsored by Reader's Digest and McCalls. It won second place and the editor of Reader's Digest asked me to call him. I did, and we worked on the story for the next year before Reader's Digest bought it. That's when it hit me I could write. Or, at least, my writing had some credibility. But was I a "writer"? I'm not sure I would have thought so then.
With a new feeling of confidence, I continued to write, but it was not my real job. When I introduced myself to others, I didn't call myself a writer. I called myself an educator or trainer. That's what I did when I wasn't writing. Clearly I didn't consider myself a writer yet.
Later, a publisher bought my first business book. I had been writing fiction in my spare time, but when that happened, I began my journey of writing nonfiction–business books. All the books I published in this genre were related to my "work." I wrote a book on interviewing skills, on communication skills, on social media and sales. Again, I didn't call myself a writer. I called myself an educator, teacher, coach. The books complemented my other career. I still didn't know I was a writer.
Then, four years ago, I put everything else aside. I closed my coaching business. I stopped doing workshops and seminars except for one or two. I focused my attention on writing fiction. By then my computer housed at least three completed manuscripts, but in a different stage of completion. My focus changed from writing part-time to writing full-time.
During a recent trip abroad, when I met new people, for the first time in my career, I introduced myself as a writer.
Perhaps you knew you were a writer sooner. When did that magic moment happen for you?