Reviewer calls Murder on Moonshine Hill a Do Not Miss Reading book!
"Just finished Murder on Moonshine Hill–great book!!!  I could not put it down.  I have spent my entire day reading it. The book was well written, held my attention, kept me guessing to the end. Read More

The characters and story draw you in and keep you more involved with each page turned.  This is a definite 'do not miss reading' book.  You will thoroughly enjoy reading it!" –Janna Hensinger
Be one of the first to read the second Jenna Scali mystery. Murder on Moonshine Hill releases in August. Sign up to read the first chapter.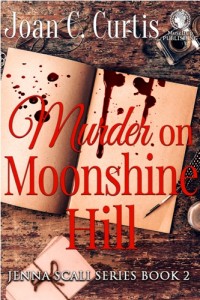 THE CLOCK STRIKES MIDNIGHT chalked up another award for excellence. A finalist in the prestigious Eric Hoffer Book awards for 2016. This is the fourth major award for this work of fiction.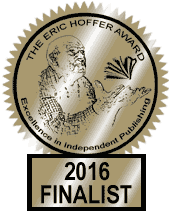 In October THE CLOCK STRIKES MIDNIGHT won the First Place Royal Palm Literary Award for Mainstream/Literary Book Length fiction 2015.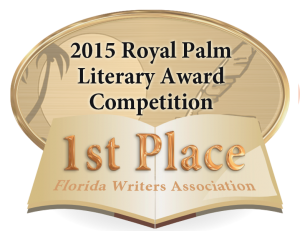 In 2015 THE CLOCK STRIKES MIDNIGHT won the Silver Award in the Global e-books international competition
And its manuscript form won Honorable Mention in the Reader's Favorite Awards.
All these for one book. Why haven't you read it? And, if you have, why haven't you reviewed it? Still only $2.99 in the Kindle format. But if you prefer print, you can order it on Amazon.
Don't miss the chance to order the e-Murderer for $2.99 and The Clock Strikes Midnight for $2.99,
Here's how reviewers describe e-Murderer:
"What an amazing journey that you created for Jenna. I must say going into this book, you had already floored me and it is safe to safe I am still on the floor. Thank you so much. Major kudos."
"Filled with suspense, humor, and an awesome cast of supporting characters, this compelling mystery kept me reading late into the night. If you enjoy a quirky, fast-paced mystery with a feisty female lead, this is the book for you."
"You will not want to put this one down! If you like mysteries with a bit of drama, this one's for you!
Click to watch the book trailer for The Clock Strikes Midnight
With her mystery novels, Joan Curtis joins the ranks of suspense writers. The Clock Strikes Midnight and her newest release, the e-Murderer promise to keep you awake way past the witching hour. Writing with spellbinding quickness, Curtis takes you through a series of twists and turns that will leave you breathless till the end.