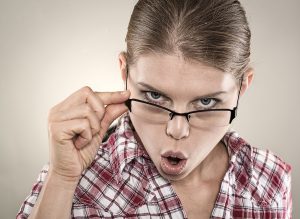 Recently I spoke to a delightful book club. They were interested in my books as well as my writing career. We discussed many things including what they like and dislike in books.
As writers we think we know what those are. But, do we really know?
Here are some of the things I heard during that book club:
Anachronisms will stop the reader dead in her tracks. This person cited an example of a book set in the 1930's. The author described the character as wearing stilettos. "I couldn't keep reading. I knew that women did not wear stilettos in the 1930's." The reader blamed the editor for not catching this oversight. Indeed the job of copy editors is to catch glaring mistakes like this, but it's also the job of the writer to spend time to learn the time period in which they are writing. While writing my first "practice" novel, which I set it in the 1940's, I spent hours in the basement of our library going through the New York Times microfiche to gain an understanding of everyday life during that period. It was grueling but also enlightening. Our job as writers is to make sure our readers suspend disbelief.
Tags. Too many or too few? Today's writers tend to "under" tag. They do not like the thought of writing he said, she said a million times. Clearly the reader can figure out who is talking. Right? Well… maybe so and maybe not. In my view the pendulum has swung too far in the other direction. We tend to leave out tags. I can't tell you how many books I've read where I've had to back up to see who was talking. Sometimes I can't ever figure it out. We don't want our readers to do that. Indeed, too many tags is equally distracting. But, the readers told me they'd rather have too many tags than too few. How about that? That was an enlightening comment for me!
Backstory, yes or no? Like it or not readers love backstory. Many of us have been told to limit the backstory. I learned when I spoke to this group, they are curious about our characters. Where did they come from? How did they manage to get in this fix? Nonetheless, they do not want a backstory dump. We must weave the past in gently, but we cannot ignore it.

When you do that, you don't pull the reader out of the story, wondering, "Now why did they do this or that?"

Your characters must grow. If you write a series character, this is especially true. One of the readers cited Sue Grafton. "I had to stop reading her books because her main character did not change after many, many books." These readers talked about how much they appreciate seeing the changes in a character–whether from the beginning of a book to the end or from one series book to another. Don't leave your characters in the Twilight Zone with one little black dress that they've worn through twenty books.
Signal time changes. "Please help us figure out what's going on," one reader said. This comment was suggested for both time changes and for point-of-view (POV) changes. If your book moves from past to present or from present to future, readers want to know what's going on before they get half-way down the page. They like to have dates as chapter headings. I know we hear that agents and editors prefer that you make this clear in your writing, but readers don't like to be left guessing. As for point-of-view changes, that's another place where readers prefer to know who is the primary POV, particularly if you change point-of-view in each chapter. I've seen many books that name the chapters by the character whose point-of-view they are writing in. One reader said, "Help us out a little." Indeed, we must. When I wrote the Clock Strikes Midnight, I was told not to name the chapter by the character. Instead, though, each first sentence named the character. When I went back in time with the mother's point of view in one section of the book, I added the dates.
These are a few tips I learned from avid readers. It was fun listening to these people. It let me know, we must hear from those people who pick up our books and take the time to read them.
This post was part of the #AuthorToolBoxBlogHop. Take a look at the tips and good information from other authors in the hop. They talk about everything from the craft of fiction writing to how to market your book in today's world of social media. Enjoy!
SaveSave
SaveSave