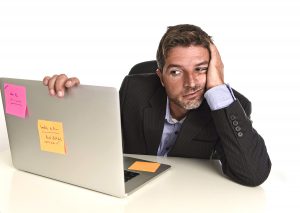 This post is part of the #AuthorToolBoxBlogHop. You'll find many more posts for writers with tips, information about reading and writing at the hop. Just click here and join the discussion.
I finished a manuscript that I'm sending out now for representation. Once done with that project, I had no interest in beginning another writing project. In fact, I even stopped blogging. It was as if my well had gone dry. Part of my slump is the sense of inadequacy. What's the point? That's what I keep asking myself. Writers know what it takes to write a book. The years (yes, years!) of writing, re-writing and tweaking a new book. All that work may produce a finished, printed (or e-book) version that we can tell our friends about.
Then what? Does the money start rolling in from royalties? Hahaha! That's quite a myth. It dribbles in, but what chump change comes is not enough to feed my three cats. So, it's not for the money that I spent all that time agonizing over words, ideas, beginnings, endings, plot lines. Why do it?
At first for me, it was a test. I wanted to see if I had what it took to write a book. My first books were nonfiction, business books that targeted people in the corporate world. They provided information about communication, leadership and hiring that I'd learned throughout my career. They were well-received and proved I could write a business book based on the wealth of knowledge I'd accumulated as a leadership trainer and coach.
After that experience, I went for the second test.  Could write a novel? Could I allow my creative mind to develop an interesting story that would prove to be a good read? Years of work and years of rejection finally paid off when I published my first novel in 2014. After that came three more, one a year. Now, it's 2018 and I'm wondering, what's my next question? Yes, I proved I can write a novel. And, yes, I can get it published.
At this stage with my fifth novel still in manuscript form, I'm curious to see if I can get it picked up by a reputable agent. That's my new test. Unfortunately that doesn't get me out of the slump. It keeps me there. Sending out queries takes time and patience. It becomes a waiting game. During that waiting, my motivation is low because if I can't get this new creation picked up, noticed, or published, what's the point of starting another?
This is where I'd love to hear from others who might be experiencing writers slump. BTW, this isn't the same as writer's block. There's a difference. Writer's block occurs when writers can't think what to write. They have no ideas. Writers slump happens when writers have ideas but wonder about the effort to turn those ideas into stories or books.
Can you help this writer out of her slump?
Don't forget to join the hop and learn from lots of writers!
SaveSave
SaveSave
SaveSave
SaveSave