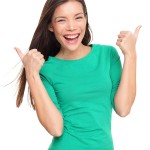 After years of frustration and re-writing and re-framing and biting my fingernails and pulling out my hair, my first novel will hit the stores! This particular story was my favorite one. It's about two sisters and their struggle after having experienced a rather dysfunctional childhood. There's a lot more to it than that, but what I loved about creating the story was the way the characters took off on their own. They seemed to be telling me which way to go. That's a great feeling for a writer.
This particular story had been on the back burner in my computer for a long time. I pulled it out two years ago and completely re-wrote it. That was quite a challenge, but worth the time and energy. Now the story is better than ever. In later blog posts I'll share some of my experiences in trying to get the book to market. Meantime, I'm going to sit back, take a breath and enjoy a smidgen of success.
PS. If you sign up on my website, you can read a sample. I'll also let you know when I have pre-ordering information.