This is a writing tool designed to help organize the unfocused, creative minds of writers. I wonder how F. Scott Fitzgerald or Faulkner might have responded to something like Scrivener? My initial reaction was it would take me too long to learn the tool. Precious time away from writing, right?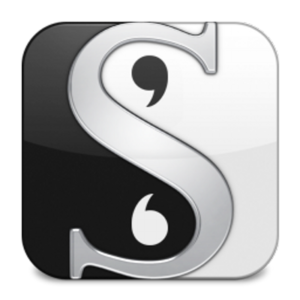 I resisted for several years. Finally, while attending a writers conference, I said to another writer, "What do you think of Scrivener?" The person answered quickly. "I love it." Okay, so what was I missing here?
First of all, Scrivener is designed for all kinds of writing, fiction, nonfiction, screen plays and more.
That makes it hard to figure out what may or may not work for you. When I first went onto Scrivener, I had a book written in Word. I tried to convert it to Scrivener. That didn't work very well.
The best way to use Scrivener is in the creation phase–before you have a document created on your computer. I learned a few other tips as well.
In fact, be sure to look at the one on getting started. If you resist doing this, then don't use Scrivener.
It will be tempting to use the template for your kind of writing, whether you're writing a novel or an academic book. But, those templates are too limiting.
Do not venture into more difficult territory.
What are some benefits of using Scrivener versus your word processing software?
You will never lose your work. Yippee! That's huge. If your computer crashes, everything you've done that day on Scrivener is saved.
I caught myself naming a character and several paragraphs down I used a different name. There's a sidebar on Scrivener (the Inspector), where you can note a new character's name, occupation, hair color, whatever you need.
Instead of cutting and pasting, you simply move one section up or back or sideways as you wish. You can always put things back just as easily.
Scrivener has a great feature that lets you take a photo of a section you might be planning on revising entirely. It saves the old as you create the new. You can combine or revert back as you wish.
I've clearly not done everything with Scrivener. But, I'm learning as I go. Give it a try. It might open and entire new world for you and actually make your writing easier.
What are your thoughts on Scrivener or other writing tools?