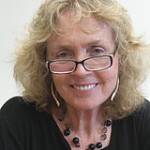 If you haven't read Fair and Tender Ladies by Lee Smith, you are in for a real treat. It is one of my all-time favorite books. Lee Smith is an incredible storyteller. She writes with the beauty of a poet. But, she creates memorable characters and a complete sense of place. In Fair and Tender Ladies (my favorite of her books), the character is a young Appalachia girl who wants nothing more than to go to school. The book is of the epistolary style, all letters.
Recently I read an interview with Lee Smith (who, by the way, lives in Chapel Hill, North Carolina). Barbara Chai of the Wall Street Journal, who took the beautiful picture shown here, talked to Smith about the changes facing new writers. The award-winning author lamented over the "dumbing" down of our culture. She talked about how hard or impossible it is for a young person to sit and read for a four hour stretch.
Do you remember long summer afternoons, sitting on your back porch or outside on your lawn with a thick novel in your lap, enjoying the world it was creating around you? I do. I'm sad that young people are not having that incredible experience. I hope a few are.
Smith also talked about how hard it is for new writers to get published. Naturally with fewer people reading, publishers are publishing less. Indeed, literary fiction and poetry are harder and harder to market. If your book can't be transformed into a blockbuster movie, you may be out of luck.
As a writer of commercial fiction and a reader of both literary and commercial fiction, I don't want to see either go away. I like the beautiful voice of the literary writer and I like the fun and adventure of the plot driven commercial read.
I hope that in these fast changing times we don't throw away the old as we herald in the new. Let's embrace the new technology and the kind of publishing that exists there, but let's please keep our books.
What are your thoughts?