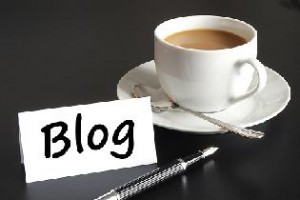 I'm curious. That's the fault of most writers, curiosity… One thing that I'm curious about is what blogs do you read? Do you read a regular blog? I tend to read the same blogs. When I find one I like, I read it frequently. I don't always comment, but I do read the content.
Here are some of the things I look for and strive for in my own blog:
For me the information I search for deals mostly with reading and writing. I do, however, enjoy articles about new research, particularly in science and technology. A couple of my favorite writing blogs are Live Write Thrive and Kill Zone. These provide interesting information for writers The first deals more with the craft of writing. The second deals more with the business of writing.
Because I'm a voracious reader, I love to read about books. Blogs that talk about books and review those books are fun to read. I tend to review most of the books I read. I do that on my blog in order to give readers something interesting to read. Readers may not be interested in the craft of writing so much as my assessment of the latest book I just read.
For me it is fun to hear how other authors got to where they are. How did they manage to get published? Recently I heard Elizabeth Stout interviewed.  You know, her. She won the Pulitzer for Olive Kitteridge. One would think that she'd have had no trouble getting published. But, apparently she went through much the same long, difficult process that most of us go through. Lots of rejections. Lots of re-writing. Lots of study of the craft of writing. It was refreshing to hear that such an accomplished writer still worked hard at getting better.
That's one reason I love Kill Zone. A different writer posts every day. That way the readers can hear many different stories and points of view. Writing isn't a science. It's an art. There are many different ways to succeed. One person's way may not be yours. If you want to guest post on my blog, contact me! I'd love to invite you.
These are a few things I like about the blogs I read. How about you?
If you enjoyed this post, read some of my others. Maybe you'd like to read my latest book review, Black Raven by Ann Cleeves.
SaveSave