When I finish a book, I feel lost until I start the next one. Without the ability to read, I feel as if my life would really take a dive. What about you?
How about taking this little quiz to see if you're on one end of the continuum, like me and can't be without a book or on the other end, never seem to have the time to read.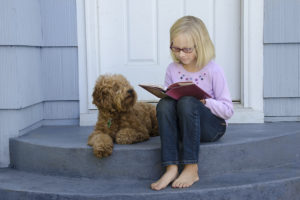 Answer Yes or No to each of these questions (You can't answer maybe!)
Are you currently reading a book right now?
When you finish reading one book, do you immediately start another one?
Do you find that you only have time to read in the evening before bed?
When reading are you constantly checking to see how many pages you have left so you can get finished?
Do you have more than 5 books stacked by your bed or favorite reading chair?
Do you have a favorite reading chair (or spot in your living space)?
Do you talk to your friends (colleagues) about a book you're reading at least once a day?
If your doctor told you you could never read again, would you consider your life over?
Is your e-Reader stacked up with samples from books you may want to read?
Do you shy away from all book clubs?
Give yourself one point for each yes to questions: 1,2, 5, 6, 7, 8, 9 and No for questions: 4, 5, 10.
If you have a score of 8-10, you are like me and reading books is a major part of your life.
If you have a score of less than 7-5, then reading is important to you, but not the be all end all.
If you scored less than 5, you tend to read sometimes, not all the time and are clearly not dependent on reading.
So, how was your score? How did you do.
If you want to find a new great read, check out this book trailer.