I've hemmed and hawed about the kind of dedication and discipline needed to put 70,000 to 90,000 words on paper. In truth, each writer probably has a different answer to that question. We all have our unique methods of work. Clearly, however, we must achieve some common goals otherwise we will never see the day that the novel is complete.
In fact, after the words are on paper, a new task begins. That of editing. Once we writers have gone to all the trouble to put words on paper, it takes a lot for us to then delete them. Editing often requires major deletions, major shifts. That process takes even more out of us than the writing itself.
So, what does it take to write a novel? Here are some of my tips that come from my experience: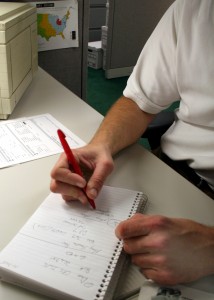 1) It takes the discipline to write nearly every day.
2) When we are not writing, we must read.
3) It takes confidence to write. We cannot heed all the advice we get from the non-writers of the world. We must learn what to listen to and what to ignore. Most of what we hear, we should ignore. For example, non-writers will tell you, "write what you know." Perhaps you are creating a new world view, a scientific phenomon emerged from your creative mind. Is that what you know? Do you chuck that work because a non-writer advises you to write what you know?
4) Don't be swayed by rejection.
They do not nurture the budding writer. Instead they step on us and grind us into oblivion. The writers that make it, go forward anyway. They do not let those hurtful, sometime rude commentaries stop them.
5) Edit what you write with ruthlessness. Yes, it's hard to let go of a wonderful scene. But if the scene doesn't push the story forward, it has to go. You can write a better scene, one that works.
6) Research everything. Your readers will discover your mistakes. Writers do not know everything about everyone and their lives, their work, their world. We must research those little things that our characters intimately know.
Often I am inspired when I research. If I go to a place to learn more about a setting, seeing it, researching it sparks ideas and stimulates creativity.
Here are some of my ideas about what it takes to write a novel? What might you add?
Get the free bonus What Does It Take to Write, Publish and Sell a Novel for signing up on my site. Learn more tips.