Many of my writing colleagues ask me what to blog about. I thought I would share some of my ideas and I'd love to hear yours.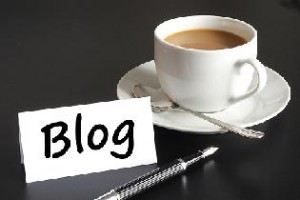 Ok, this is obvious. When you have reviews of your books or new releases, you need to share the love on your blog. When you are doing blog tours, you need to share where you will be and who you will be joining.
Author interviews are great fun, and readers love to read about authors. They are curious about what inspires writers to write what we write. You can interview authors either solely in your genre or you can branch out and interview those in other genres. I like to do both. That way I satisfy readers who read different things. I suggest you make your interviews as interesting as you can. Either read the author's book ahead of time or tailor your questions to fit that author. You can get lots of information about them on their websites or their author's pages.
Share what you have learned as a writer. What works and what does not work. For example, you might want to talk about how you select a point-of-view character. You might share how you go about plotting your books. How about how you develop your villains or secondary characters? You can talk about the editing process. What is it like working with an editor? How do you feel when your manuscript is rejected? Accepted? Where do you decide to place your manuscript? Your tips for finding an agent and then working with an agent. The list is endless.
Post something about using Facebook or Twitter. I recently posted tips about using Pinterest. Most of us writers are not very good about marketing ourselves. You can share your frustrations and what you have enjoyed. One writer told me she loved doing face-to-face talks with readers. But, she had trouble with the online marketing. Other writers tell me they enjoy the anonymity of online marketing and shy away from the face-to-face events. What have your experiences been? By the way, this post fits in this category.
You can share what you know about good writing. This could include writing dialogue or writing action scenes. See the post I wrote about this topic. You could also write about those pesky grammatical issues. Whether to use blonde or blond. And the one that drives me nuts: Is it lie, lay or laid, oops, I mean lain?
 Why not post a short piece of fiction? Readers love to read what you write. Give them a taste on your blog. Go back to the stories you've written and see if there is something you'd like to post.
 I've had a good time recently introducing my characters to my blog readers. Some writers even blog from their character's point of view. This keeps your creative juices flowing while you are awaiting edits or a decision on your last submission.
When you read a book, good or bad, share your thoughts about that book on your blog. You can also add it to Amazon and Goodreads (getting more bang for the buck). Your blog readers love to hear what you thought about a recent bestseller, for example. I've written several reviews. Here's one example.
 Because I write mysteries, I talk about the challenges of mystery writing. If you write science fiction or fantasy or romance, you can do the same thing. The point is to help readers understand what goes on in the mind of the mystery writer.
 I suspect many of you have ideas that you'd like to share. Many of you have found more readers interested in one type of blog post than another. Let's hear it!
If you enjoyed this blog post, follow my blog and sign up for 2 free chapters of The Clock Strikes Midnight.