Every writer hears from publishers and agents to write in a genre.
They tell us, "Book sellers like to know where to place your book on their shelves." Okay that sounds fine, but what about sub-genres? And where are ebooks placed? Indeed many genres now have sub-genres. You can't just write romance, for example.  Instead, are you writing Historical Romance, Suspense Romance, Medieval Romance, Gay Romance. In fact there are over twenty sub-genres to Romance. This is what makes finding the right genre complicated.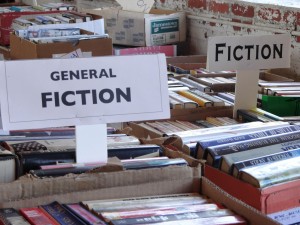 Furthermore, what do the genres mean? You may think you wrote a military romance, but in fact you didn't.
The last thing we want as writers is disappointed readers!
Because brick and mortar book stores are disappearing in most communities and the majority of books are sold online, where is your book placed. No longer on a bookshelf. Today, we have something called codes, BISAC codes. (Book Industry Standards and Communications). These codes help label your book for the right "shelf." The publishers place them on their websites according to these codes and Amazon and Barnes&Noble sell your books with these labels.
Even more confusing to writers are the keywords. Online booksellers uses keywords to place our books. If, for example, you write a very strange book, "A Cookbook for Vampires," you'll want to be sure and use all the correct keywords. If you use cooking or vampires alone, you'll be among millions of books. But if you use, the two together, you might stand alone.
Here are some tips to learn what genre you're writing in.
1. Figure out the general genre first. If you're writing fiction, that's about as general as it gets.
2) Next, try to narrow your general genre down. Maybe you're writing fiction for women under forty. That narrows your audience.
3) Think about your story. Is it a coming of age story? Is it a story that deals with sexual identity? Is the main character African American or Asian?
4) Take a look at the BIASC codes. Does your book easily fall into one of those codes?
5) Ask some Beta readers in the sub-genre to read your book. Get their take on the genre. Does it fit what they usually read?
In the example above we have a Fiction, Coming of Age story with an Asian protagonist who is wrestling with sexual identity. All of that information will go into the keywords on the back cover for Amazon.
The marketing is daunting to writers. Most of us don't start with a genre. For example, we begin by saying, "I'm going to write a mystery." But we may not know where that mystery will take us. Usually we know if it will be a Detective based or Police Procedural, but other than that, the story takes off on its own.
If you write more generally, it's even harder. The best tip I can give is write your book.
What tips do you have for finding the right genre for your books?