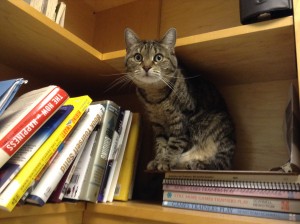 As a writer and a reader, I'm always looking for things to read. I tend to read many types of books. In the past, I'd browse through the book store, glance at covers, titles, look for favorite authors, read a few pages and make a decision.
In today's world of electronic reading, we have much better ways to find good books to read. Here are some of my tips.
My friends, relations, colleagues, suggest books to me all the time.They know me better than Amazon does (Amazon also makes suggestions). Usually when they tell me about a book, I feel fairly confident, it will be one I'd like to read. Even with that, however, I check out the reviews and comments online. Sometimes my friends like things I do not. Nothing is one hundred percent certain, but word of mouth is the most reliable way to find good reading.
I'm an NPR junkie. I hear about reviews and listen to author interviews on the radio. I've found a number of wonderful books that way. Being a podcast subscriber to the NY Review of Books, I listen to reviewers talking about the latest best seller. Of course simply because a book is a best seller doesn't necessarily make it a book for me (Gone Girl, for example). But, reviews are a great source for finding books.
Libraries are still a great book-finding place, whether online or in print. If you go to the library, you can flip through the pages like you used to. Browsing the shelves of books and finding old-friend authors is one of my favorite pastimes.
Often we read a book by an author and then we forget them altogether. We might remember the name of the book. But, who wrote it? It hurts me as a writer how quickly readers forget our names, but that's the way of the world. If you write down the name of the author you like, it's easy to find all their books, and that will be a great source for you. My mom reads lots of mysteries. She studies the stories in the Ellery Queen Mystery Magazine. When she likes a story, she searches for that author online to find books. Good idea, eh?
People complain that they don't want to join a book club because they like to pick what they read. They don't like someone else telling them what to read. If you can find a flexible club, one that doesn't REQUIRE you to read the book, then that's a great source for reading material. I've often been surprised to have never heard of the book selected and then to thoroughly enjoy it.
These are my tips for finding what to read. What are some of your tips? And, if you've just read a great book, let us know what it is! BTW, I just finished H is for Hawk by Helen M
cDonald. It's an interesting read, very different… check out the reviews.