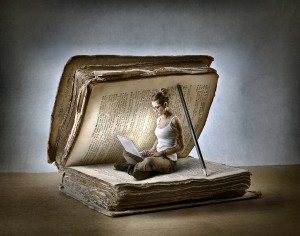 Many of you know that November of National Novel Writing Month #NaNoWriMo. Someone decided to give prospective novel writers a boost by setting a deadline. Let's write a novel in a month. Imagine that! I think it's great to have goals and to strive to reach those goals. But, I can't even begin to think about writing a novel in one month.  
That led me to think of the
I'm talking about the creative process–that elusive process where ideas emerge, characters unfold and novels take shape.
Forcing yourself to write when you're not ready. If I make myself sit down to write when my mind is elsewhere, I get nowhere fast. That doesn't mean we shouldn't adhere to a writing schedule.

If it's not working for you that day, put it aside. When I work a crossword, sometimes I struggle over one section. When I put it aside for even a few moments, everything falls into place.

Writing about something you don't want to write about. How many times have you heard people say, you should write my story or you should write about this or that? The problem is

We need inspiration and that inspiration often comes from within.

Talking about your WIP too soon. If you share what you're writing too soon, someone may say something that will sabotage your efforts. It could be a tiny thing. Just one little comment and poof, there it goes. Down the tubes.
Reading critical reviews of your work. As soon as you read a review that puts down your work, your mind begins to play funny games, like saying, maybe I'm not cut out to do this. That's all it will take to plug up your creativity. Of course the flip side also works.
Rushing to finish a scene because you have an unrealistic deadline.

It cannot be rushed.

Trying to write like someone else. Your voice is your own. If you try to copy of mimic someone else's voice, it will come out hollow and you will soon run out of steam.
No, I won't be participating in the November Novel Writing competition. But, I will be working on my new novel. My hat is off to each of you who decided to take the challenge this year. Good luck and I hope the deadline won't sabotage your creative spirit.
***
Joan Curtis is the author of THE CLOCK STRIKES MIDNIGHT and e-MURDERER. Her first book won first place in the Royal Crown Literary Award competition. Here's a trailer from the e-Murderer