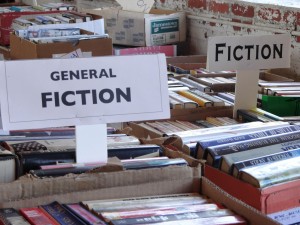 Many people ask me about how it is to go from #writing nonfiction to writing #fiction. I thought I'd share some of my thoughts and experiences in several blog posts. Today I talk about some of the biggest writing challenges. The next post will deal with the #publishing differences.
What are the differences in writing nonfiction versus fiction. How did I make the switch?
Lesson 1: Nonfiction writing is much more disciplined than fiction writing. Even when developing case examples to illustrate points, nonfiction requires writing within a framework. In my nonfiction books, I created acronyms to help keep me in that framework. For example, the books on hiring used a system called  POINT (Prepare, Open, Intentional Listening, Test). In the book on communication, I created the Say It Just Right model (SIJR). These acronyms helped me focus and stay disciplined which made the writing easier.
In #fiction there are no acronyms, there are no frameworks with which to work. It's free flowing. The biggest challenge is to let go and allow the characters to grow and develop. After writing in the disciplined world of nonfiction, that was a struggle.
So, how did I make the switch. I began by writing "memoirs" or short stories about my life which took on a "fictional feel." These stories had parameters because they were based on truth, not fiction, but they eased me into the fiction world. The first story I wrote was published in Reader's Digest. I wrote a second story that also appeared in Reader's Digest. Both these came from real life events. But, to be honest, I had to fill in blanks that do not exist in nonfiction. For example. what was the day like when a particular incident occurred? Was it raining, cold, sunny, humid? What were people wearing? All these embellishments came from my imagination.
Once I let my imagination go, I could move into the world of total fiction.
Lesson 2: Nonfiction requires a very clear outline. The proposal that the publisher purchases with the advance includes a clear chapter by chapter outline. With nonfiction I didn't have to wonder what I was going to write each day. I had already created that plan when I sent my proposal to the publisher.
Fiction writing does not come with an outline. The chapters flow as the story builds. Sometimes the writer is not sure what is going to happen next. Ideally a plot synopsis will help plot out the story ahead of time. So even if we don't know what will happen in the immediacy of the writing, we know the long term end result. To transition from the structured chapter-by-chapter writing of nonfiction to the free flow of fiction was also a challenge.
How did I make the switch? For my first mystery series, I did several things to help me create the stories. First, I wrote a summary for each chapter. I also created a synopsis of the book that clearly indicated some of the conflicts. Next, I wrote a short story (It was later published in a mystery magazine) to introduce the main protagonist. These steps helped ease me into the world of fiction writing.
I found, however, that my chapter by chapter summaries didn't work too well. My characters took me on rides I didn't expect. Those "rides" threw off the chapters. Eventually, I didn't need the summaries. I was able to write from the heart of my imagination. I believe, however, creating the summaries helped me start. The biggest fear of fiction writers is the blank page. What if nothing surfaces? What if my characters don't tell me what to do? That fear is especially heightened for nonfiction writers accustomed to discipline.
Writing the short story featuring my main protagonist was a great way for me to meet her as well. It helped me develop her personality and that personality is what spurned the novel forward.
In my next post I'll talk about the challenges of going from nonfiction publication to fiction publication.
What are your thoughts? Are you a fiction writer who has always written fiction or a hybrid like me?