I've recently published my first novel. I had published 4 other books, each written with the same intensity as my novel. But, now because more people read novels than the kinds of business books I'd previously written, I'm getting some questions that I wish people wouldn't ask me. I've read a number of blog posts from other writers with the same issues. I thought I'd share some questions that we, writers, do not like to answer and some questions you might want to ask instead.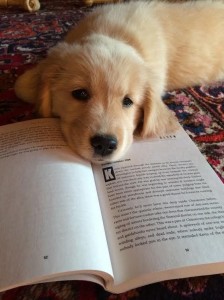 Please don't ask me these questions
At the top of my list is
 First of all, I have no idea. Did I write my novel to sell a million copies and make a fortune? No, I wrote it so people could read it and enjoy it. My publisher knows more about how the book is doing than I do. It puts me on the spot when people ask this question. From now on, I'm simply going to say, "It's doing amazingly well!"
 Nope, if she was, I'd have written a memoir.
 Perhaps there are parts of me in my characters, but they are different people with different likes and dislikes.
How did you come up with your story? The truth is I haven't a clue. It happens. Something inspires me and off I go. Sometimes what inspires me never makes it into the story and other times it becomes the main theme. Creativity is mysterious like that.
What are you writing next? Good writers never talk about their work-in-progress. First of all, that work may change a lot before its finished and second we don't want to hear your ideas. I'm sure they are good ideas, but they stifle our creativity.
Do you write every day? Geez. Do I ask you if you work every day? I try to write every day and I have a writing goal. But, really do you need to know that?
Please ask me these questions
I could talk a long time on this subject and my answer will give you lots of information about my writing style.
Tell me about your latest release. Again, we love to talk about our finished books. We are no longer in the creative mode and can ramble on as long as you wish about our books. In fact, you'll have to shut us up or tune us out.
What character did you enjoy writing the most in your last book? This is a subject most writers can answer. It also forces us to look at what we really like to write.
But, we don't often admit that.
How was the experience of publishing for you? This is something that will allow us to rant a bit. Whether we self-published or went the traditional route, we all have opinions.
That question will always elicit a smile.
What questions would you add to these lists?
So, now you have it. What to ask and what not to ask. How about you? What questions do you hate getting as a writer. And, what questions might we ask you?