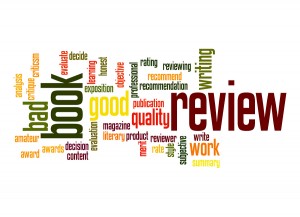 Too many of my friends and associates have not written #bookreviews on Amazon. They tell me they have never done so and it occurs to me they are reluctant. Maybe an English teacher somewhere in their past told them, "You are not a writer." Or corrected their punctuation errors one time too many. Whatever, a vast majority of people seem fearful of putting their thoughts into words. For that reason, I'm going to share some tips for writing a quick, easy review on Amazon.
There, Amazon makes it very easy. You note the stars you wish to give the title. 1-5. They ask you to rate with stars several aspects of the book.
All that part is easy. The hard part comes with writing the actual review. That's what stops people cold.
Granted, some professional reviewers write many paragraphs. But, that is their option.
Again, many professional reviewers do this. It is unnecessary on Amazon because the book jacket is there for everyone to read. Professional reviewers and bloggers post reviews elsewhere and they need to spell out what the story is about. You do not have to.
 You can say you liked the setting. Maybe it was set in a place you've never been and you enjoyed learning about that new location. You can say you liked the characters. Maybe they reminded you of people you know or work with. You can say you liked the plot. Perhaps the story kept you reading and wanting to know what would happen next.
 Perhaps the author gave too much detail. Or perhaps you couldn't relate to the characters or to the storyline. You can simply say, "This book wasn't for me because I had trouble relating to the characters."
A good test of how much you liked a book is whether or not you'd read another one by this author. That you can say in one short sentence.
See how easy it is. Here's an example of some short reviews I've received from The Clock Strikes Midnight.
"If you like a book that's impossible to put down…
If you like a book with characters that leap off the page and into the seat next to you…
If you like a book that lives with you long after you've finished reading it…
then you'll love The Clock Strikes Midnight. The story takes you for a wild yet oddly plausible ride, and is a fun twist on a murder mystery." –Sandy Weaver Carman

"The Clock Stikes Midnight is a gripping mystery. You are immediately drawn in on the first page and want to keep turning pages to see what did and will happen with Janie and Marly."–Natalie Peterson

 "I just finished reading "The Clock Strikes Midnight" and I enjoyed it very much. The story held my interest, it was suspenseful and I always looked forward to find out what happened next. Congratulations to Joan C. Curtis for an outstanding mystery novel. I look forward to reading many more."–Flyn2High
Notice, how short and how different. The first one was very poetic. You don't have to be poetic. The second one was straightforward and to the point. And the third, did a bit more but still very short.
So, see how easy it is… Now, click onto to the last book you read and write a review. The author will thank you!
Check out my latest mystery on this book trailer.