Okay so what's the deal? I depend on reviews and word-of-mouth before I shell out money for a book. And, yet, no matter how hard I try, some bad books get great reviews. Either I'm all off-base about what's good or people don't realize they're reading bad stuff.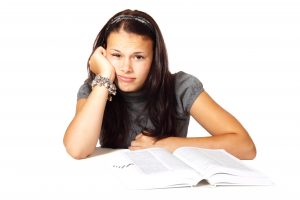 I'm beginning to think that the latter of the two choices above is the correct one. As a writer, I've gotten much more picky about what I consider good writing and what I consider mediocre at best. When I give a book 5 stars, you can be sure it's a book that obeyed the rules (or if it didn't, it didn't obey the rules well). I tell the readers of my reviews what I liked and what they might not like about the book. I know my preferences don't match all of yours. What I don't get is how some of these books can violate what all good writers say not to do and still get good reviews (sometimes by those same good writers).
What rules?
One rule is to stick to a point-of-view. Floating from head to head is called head hopping. Today's writers know this. You will get eaten up and spit out alive if you head hop. Yet, the book I'm reading by a known author with great reviews is head hopping like mad, and I want to scream.
Next rule: Do not information dump in the first chapter. OMG did this author info dump. So much info that I, the reader, couldn't keep up with it all. I yawned and fell asleep in the first chapter. That is one of the biggest no-no's for all writers.
Next rule: Do not repeat and repeat what the reader already knows. If you've told me as a reader once, it's okay to remind me a bit later in a different way, but definitely do not tell me over and over in the same way just a few pages apart. I'm yawning again and about to toss the book in the trash.
Next rule with an example. What do you think of this writing: "He began to wander, looking at the perennials, at the herbs all marked and named. Echinacea, meadowsweet, St. John's wort, chamomile. He was no gardener, but he suspected these weren't just herbs or flowers, but medicinal." What do you hate about that passage? First, how does he know these herbs are medicinal if he's no gardener? And second, couldn't it be shortened big time: "He began to wonder, looking at the marked herbs, echinacea, meadowsweet, St. John's wort, chamomile…" Please! Now, I'm done. Only pages in and the book won't get finished.
Please tell me if you know. Is it because the big publishers are tricking us into buying their bad stuff? Or am I being too picky as a reader. Tell me! I wanna know.