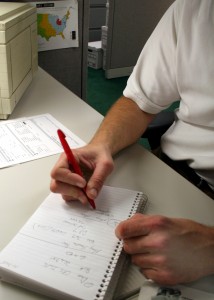 Some writers write fiction. Some write nonfiction. Some write poetry. If you're a writer, you write everything, don't you? Absolutely not! Few writers enjoy writing across genre. Most of us like writing some things and not others. I was recently tagged by Kat Hawthorne, a fabulously creative artist and writer of dark fiction for young adults and a fellow MuseItUp author to participate in "What Three Things Do You Write and What Three Things Don't You Write.
What Three Things I Write:
1) Fiction/Mystery/Suspense Novels. Oh my gosh, did I put three in one? In truth I write fiction but my fiction seems to always carry a note of suspense and mystery. I'm not sure I could write a straightforward piece of fiction without mystery coming into play. Because I'm what's called an "evolutionary" writer versus a writer with a clear script, my books take a life of their own as I'm writing. Whenever I've tried to write a piece of "literary fiction" where there's little plot and no suspense (just beautiful prose), I fail miserably because my need to suspense creeps in on tiptoe and before long the story takes a dastardly turn. The Clock Strikes Midnight is a perfect example of a book that took such a turn. It began as a story about a woman going through a mid-life crisis. Wow! Did that ever change. If you want a sneak preview, sign-up to read the first two chapters.
2) Nonfiction/Business books. I have published four nonfiction business books. These are so different from my fiction products that I probably should have used a pseudonym. Even though the writing of business books seems straightforward, I couldn't quite keep to the strict formula. I had to add more. For example in my first book about interviewing, I created many examples of interviews–he said, she said. OMG, that's dialogue and before long even my business book took a turn.
3) Memoir. I published two memoir stories in Reader's Digest. Both were events that happened in my life. Some people think that nothing really interesting happens to them in real life, but I disagree. Life is full of amazing stories. The NPR radio series Story Corps is a perfect example of real-life compelling stories. Writing about events in your own life opens you up to all kinds of possibility.
What Three Things Don't I Write:
1. I've already said I don't write literary fiction. I wish I could because I love reading literary fiction. Beautiful descriptions of places, events, internal feelings always leave me breathless. As soon as I try to sit down and create that kind of prose, my itchy fingers start moving toward plot and before long a dead body appears on the scene.
2. Horror or science fiction. I tend to write what I read. I never read horror or science fiction. If you don't read it, you shouldn't write it. The best teacher for all writers is reading. Maybe someday I'll start reading in these genre and if I do, who knows?
3. I have trouble writing poetry. There are too many rules. It has to rhyme or at least have some kind of alliteration. My writing is free flowing. I respect and admire poets. Their writing must be tight. Every word has to have a purpose and must work. Poets who also write fiction are the ones who often produce the literary works. My imagination runs too fast for the patience necessary to produce such polished works of art!
Now, I must tag my fellow writers who will tell you what three things they write and don't write. Check out Margaret Fieland if you like sci-fi and poetry. She's got several published books that guarantee to keep you spellbound. And, Bernadette Boas is a wonderful writer of memoir (Author of Shedding the Corporate Bitch) as well as screen plays. Check out her blog and website.Author Sheila Hudson has written numerous articles and stories and is now contracted with Dancing Bear Publishing for a series titled 13 Decisions That Will Change Your Life. Take a look at her blog and website.

If you liked this post, sign up for 2 free chapters of The Clock Strikes Midnight and get all the updates about pre-sales, contests and more.