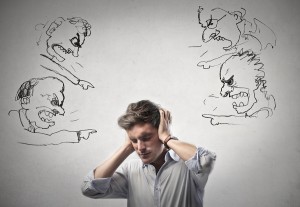 I'm one of those writers who has not found a good critique group. My community has a few writer's groups, and I've tried to participate, but none have met my needs. Nonetheless, I value getting feedback on my work. Several years ago, I found an online service, the Critique Circle, that enables me to get feedback without participating in a writers group.
You may have a writer's group that you love. If you do, congratulations. I'm envious. Whether you participate in an online critique group or a face-to-face writer's group, here are several tips that will help you get the most out of the experience.
. Many new writers are timid about sharing their work, particularly if some of the group members are published writers. We all started somewhere. We remember the early days. If you don't share your work, you'll never learn.
Critiques should be constructive. They shouldn't say, "Your writing is awful or This story is terrible." Instead, they should give you consecutive and specific feedback to help you improve your writing. For example: If you write with active verbs, your story would pop right out. Instead of saying, "It was foggy that early in the morning", write, "The fog had set in by 6am." Constructive criticism will help writers, seasoned or newbies improve.
When people say things like, "I like the way you write or I like your story," ask them, what do you like specifically. Question the readers about what worked and what didn't work. Some people are timid about giving negative feedback so they shroud their comments with positive. Let them know you can take the criticism.
Take a day or two to think about what people have said about your work. Let it sit before you tackle the changes. Give the new ideas a chance.. If they don't work, fine. But, maybe they will and maybe those changes will spark you into a whole new dimension of writing.
Be constructive without always being positive. Negative feedback given in a constructive way can turn a writer's writing from fair to excellent. If you worry too much about hurting someone's feelings, you won't help them. If you are always giving feedback to group members and getting nothing constructive in return, you may be in the wrong group.
The bottomline is get feedback wherever you can. It's a give and take. Other writers read your work and you read theirs. The give and take must be professional but honest. If you go in with an open mind and a willingness to listen, you'll come out a better writer.
What suggestions do you have for getting the most out of critique groups?