Sunshine Somerville writes…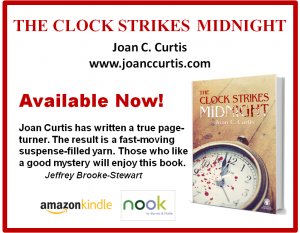 This is the first book I've read in a while that I couldn't put down. As a woman, it's always wonderful to find a story full of complex female characters who think about, care about, and do things that really matter rather than just constantly talking about men and romance. This book involves deeply troubling issues – abuse, murder, rape, alcoholism, disease, etc. – and how the characters deal with all these issues feels very realistic.
 I think any reader would "side" with Janie, considering she's the first character who's viewpoint we see from and we know from the beginning she is going to die. But Marlene, her troubled and unknowing sister, is also very easy to sympathize with and root for. Their story is so complex that it kept me reading and reading, and the layers to this relationship were wonderful.
The writing itself, while nothing fancy, is extremely well done and lets you read with ease.
 and the chapters flow together and build so that you keep reading page after page. A lot of stories set in the South attempt to use clunky dialect in the writing, but there was none of that here. At the same time, the Southern tone came through in the dialogue so that I heard the accents in my head while reading. That's a hard thing to do, but the author depicts the regional flavor extremely well.
As for the mystery element, it never feels like the author is purposefully hiding anything from the main characters' viewpoints, if that makes sense. A lot of books have a character thinking of "the secret" and then purposefully pull away before the crucial information is thought about. Here, the big secret that Janie is hiding is slowly revealed more and more so that bits and pieces come together, not necessarily in the right order, so that by the end you get the whole picture. Same for what Marlene knows – although she doesn't know the whole "secret," memories come back to her that she pieces together, adding to the reader's understanding of what might have happened.
I always try to avoid any kind of plot spoilers in a review, but I will say that Part Two took me by surprise as the story jumps backward in time and we learn more about what set all this in motion. I thought this part added a lot of depth to the story, giving the reader insights even the characters did not have themselves.
 It's a bit rough in the subject matter if you're sensitive to the issues I mentioned above, but in the end it's about finding redemption and ways to heal. Definitely emotionally moving and worth a read.
Check out all the reviews on Amazon. If you read The Clock Strikes Midnight, share your own review.