I'm updating this post from 2014 with new tips from Jerry Jenkins. He recently asked 40 writing experts: What do you wish you'd known as a beginner. The answers are quite enlightening. Take a look here! Then enjoy the tips from other famous writers below.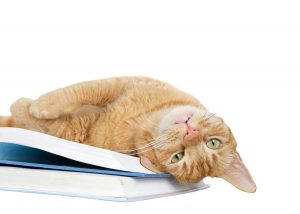 I recently read a post listing writing tips from famous fiction authors. I wanted to share ten of those with you and spend a little time talking about each.
Because every writer has a different style and technique and because each of us must find a way to get the words on the page, it's hard to put "tips" in a succinct manner that allows for individual differences. Let's take a look at what some of the best writers suggest:
1) My first rule was given to me by TH White, author of The Sword in the Stone and other Arthurian fantasies and was: Read. Read everything you can lay hands on. I always advise people who want to write a fantasy or science fiction or romance to stop reading everything in those genres and start reading everything else from Bunyan to Byatt. — Michael Moorcock
I have to agree with this one. I read all the time. I read biography, business books, history, memoirs as well as literary fiction and genre fiction. I do not read science fiction, fantasy or horror, and I will never write in those genres.
2)
Keep everybody away from it, even the people who are most important to you." — Zadie Smith

It is so hard to break away from you life to write. By that I mean, finding the large chunks of time to devote to writing. Many of us write in the early morning before our families rise. Others find time late at night. I cannot write in short spurts (an hour here and there). I must have 2-4 hours to devote to writing. With a retired husband, finding that time is increasingly hard.
3)
It has to be earned by all that will go before it. — Rose Tremain
Personally I've never planned an ending to a book. It evolves to the end. On the other hand, I heard John Irving interviewed and he said he writes the ending first. This is clearly relates to a writer's style. I'd never say John Irving didn't know how to write!
4) Read it aloud to yourself because that's the only way to be sure the rhythms of the sentences are OK (prose rhythms are too complex and subtle to be thought out—they can be got right only by ear). — Diana Athill
I always tell new writers to read their work aloud. Whenever I had to read in front of a writer's group, I learned the value of reading aloud. Reading aloud particularly helps to catch repeated words or sounds as well as awkward dialogue.
5)  
– Anton Chekhov
How many times have we heard, show don't tell? I love this one because it clearly shows.
6) Keep your exclamation points under control. You are allowed no more than two or three per 100,000 words of prose. If you have the knack of playing with exclaimers the way Tom Wolfe does, you can throw them in by the handful. —Elmore Leonard
Recently I interviewed a writer about her book. Every sentence ended with an exclamation point (sometimes two). I worried about reading her book. Would every sentence end with an exclamation point? Again, show the emotion rather than using an exclamation point. When you finally use one, the reader sits up and notices.
7) 
— Jonathan Franzen
I'd only add–Don't imagine them stupid or without imagination. I've read too many books where the writer does not trust the reader to understand what's going on and thereby feels compelled to take our hands and lead us there. 
8) Remember: when people tell you something's wrong or doesn't work for them, they are almost always right. When they tell you exactly what they think is wrong and how to fix it, they are almost always wrong. — Neil Gaiman
I love this one.
9) 
 — Jonathan Franzen
 Many writers tell you to turn off the internet. The point being–write without distractions. When you see emails coming in or updates to your Facebook page, you can be easily pulled out of your creative muse.
10) The writing life is essentially one of solitary confinement – if you can't deal with this you needn't apply. — Will Self
Serious writers indeed must tap into their introverted selves. Natural introverts have no trouble doing this. That doesn't mean that people people can't write. It just means a writing self is a lonely self.
I've only listed 10 of the 20 noted in 20 Tips from Fiction Authors. You can read the rest here.
Meantime, what do you think about these tips? Agree? Disagree?
If you liked these tips, join me on my blog where I talk about many more tips for writers.
SaveSave
SaveSave
SaveSave
SaveSave