With the rise of Walter White in Breaking Bad, heroes become villains and vice versa. Do you find yourself reading a book and rooting for the bad guy? If so, the writer has done a nice job of reversing roles.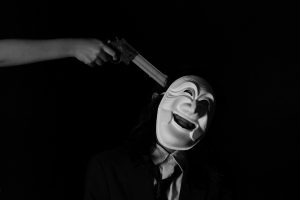 Books that make it simple–less thriller types– don't challenge me as a reader. I like to get angry at the hero for doing the wrong thing or pull for the villain for doing the right thing. I like to see the tables turned. That's what makes reading fun. If everything is neat, orderly, I get bored with the book.
What I'm talking about here are full, complete, complex characters, whether heroes or victims. In other words, no one is completely good or completely bad. Well, maybe some people are, like Mother Teresa, the Dali Lama or on the bad side, Hitler, but most people are more complex. My protagonist, heroine, must have flaws. And often those flaws get her in trouble. Readers sometimes get annoyed with her when she does certain things, but she's not perfect. If she were, well, why read the book? Conversely, my villain must not be totally bad. He or she must have some good qualities. Something that pulls the readers in. In The Clock Strikes Midnight, my villain (Ralph) abused one of my main characters. He was an ugly despicable little man. But, he was also tortured by his father. Readers find that out. He was also treated shabbily by his wife. There were things about him that weren't so horrid. In fact, there's a hint that he loved his stepdaughter, even though he treated her badly.
Learning how to bring out the bad or the good is part of what writers must do when they develop their character profile.
I've written about the lure of the anti-hero in this blog post. http://joancurtis.com/what-is-it-with-antiheroes/ And, I've explored the idea of how bad do writers make their villains in this post. http://joancurtis.com/lets-talk-villains/
As writers we are very interested in both the protagonist (hero) and the antagonist (villain). When we capture our reader's attention is when we create complex characters that have a little of both in them.
What kinds of villains? Have you ever cheered for a villain?
Check out what my fellow writes say about this topic. It's the #Inkripples topic for the month. Mary Waibel's World or Katie Carroll's Observation Desk or Kai Strand's blog