After sending out query after query only to get rejection after rejection, most of us cannot believe our eyes when an editor writes: "We love your work and we want to publish it." This is especially true with the our very first publication.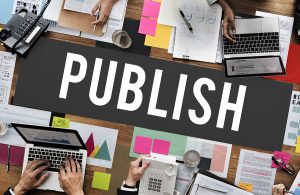 One or two years have passed since that joyous day and the nitty gritty of publishing has set in. The euphoria of getting accepted fades with the stress of getting your book out there. We've heard of horror stories in which an author's book is accepted but never published. The publisher either changes his or her mind or they go out of business. Yikes! Contracts have been signed, but no book comes out.
These are rare occurrences. What is more frequent is the delays. Your book is scheduled to come out in the next six months. You wait to hear the next step. One month passes, and you hear nothing. Another month passes, and you hear nothing. You have no galleys to proof and no cover to shout about. You are now three months away from the scheduled publication and still you hear nothing. Another month passes and now you're sweating it. Everyone says to ask for pre-reviews at least two months ahead of publication. How can you ask for reviews if you have no cover and no review copy? More time passes. Suddenly the publisher wakes up and for the next month you are working feverishly to meet deadlines.
Does this sound familiar? If so, you might want to consider a new publisher for your next book. Before you jump the gun, let's look at some tips to help you decide if now is the time to make a change:
What is your relationship with your publisher? Even if your publisher is late, do they get the book out in good form? Does your publisher give you good editorial backup? Do they keep their promises?
How does your publisher help with marketing your book? Do they prepare images and specials for you? Do they shout out your new release on all their websites and social platforms?
What choices are you given for your cover? One choice and it's final or several options? How much input do you have with the cover? We all know covers are vital to a book's success. Furthermore, as authors, we must look at that cover day in and out. Can we live with it?
Does your publisher publish in both ebook and print formats? If they only publish in one format, you are missing a vital audience.
Is your partnership with your publisher a give and take or just you give and they take?
How responsive is your publisher to your emails and questions?
How quick is your publisher to respond to your new submissions?
Does your publisher offer any ancillary resources, like writer's retreats, Facebook chat groups?
If you look at these questions and most of your answers fall in the negative or not so hot category, it may be time to explore other options.
What might you suggest to authors before signing on the dotted line?
Want some quick tips for marketing your books? Take a look at this short video.
SaveSave