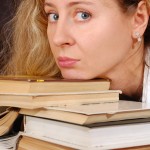 Recently a friend asked me, "What's a cozy mystery?" I suppose we writers think our readers know one genre from another. Perhaps they do not.
For those who are interested a cozy mystery is your typical Agatha Christie Miss Marple type of mystery. The protagonist is not a professional sleuth or a police officer. Jessica Fletcher in Murder She Wrote also demonstrated a typical cozy mystery heroine.  The beauty of the cozy is that anyone, even novices can stumble on dead bodies and help solve murders. Of course, a lot of people had to die in Jessica Fletcher's fictitious Cabot Cove.
Here are the qualities of cozy mysteries:
1) Length 60,000 to 75,000 words. In other words, not too long.
2) All murders take place off stage. There are no gruesome or gory details that will freak out your readers.
3) No explicit sex scenes. Again the explicit stuff takes place off stage.
4) The main character could be anyone reading your book. Well, almost. They are people who are not professional detectives. They can be cooks (Dianne Mott Davidson), a member of a quilting group (Terri Thayer) or a realtor (Ann Charles), to name just a few. The main character must be a curious person willing to take risks to find out whodunit.
5) No bad language.
Cozy or the new name amateur sleuth mysteries come in all shapes and sizes. All of them, however have the 5 characteristics above. My main complaint about the ones I've read is they make the police look like bumbling idiots. My new cozy series combines the skill of the amateur sleuth with the police in a way that makes neither look stupid. Even though my main character actually solves the murders first, the police are close behind.
Have you read a good cozy lately? What do you like about them? Share the title with the rest of us.