I have so ma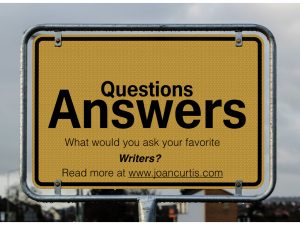 ny writers whom I love. A lot of times I'll tweet my review of their books and many will hit a like button or say thank you. But, I'd love to be able to interact with them. To ask certain questions. Either about the book I just read or their other books. Wouldn't you? Don't you wonder why they chose to write from a female or male protagonist point of view? Or maybe why they decided to write from multiple points of view. Or why the character decided to go back home after a period of absence.
Questions galore!
Here are a few of my favorite questions.
What are some of the questions you might ask your favorite authors?
I'd love to hear from you!
Take a look at this book trailer and see if it entices you to read the e-Murderer.