The things that make them want to pull their hair out and wish for another career. Instead, they'll say what fun it is to create worlds and people and stories. And, yes, that's fun. But there are things that might be called the bane of a writer's existence. Otherwise wouldn't even more people be writing books?
So, what is the bane of your writing existence?
Here are some things that I've found more troublesome: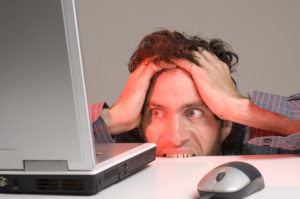 First and foremost the marketing that goes with writing and producing a book. Talk about bane of existence! It's not only frustrating but it can be very expensive. A publicist could cost as much as $8000 a month! Imagine that for books that sell for $2.99 or less.
Second is hearing your friends say something like, "Did you notice on page 29 you left out 'and'?" or "I wrote down all the typos I found for you." Geez. Can anyone possibly think this kind of feedback is helpful? If you are a Beta reader and  asked to pick out errors, yes. But, after the book is out there either in print or as an ebook, please do not tell me about the errors you found.
Third is writing the full scene when the characters want to go off and do something else. This happens more frequently than readers might imagine. We are not finished with a scene, but the characters are done. Writers must pull the characters back and force them to finish that scene before we move to the next. For me, this seems stiff and it's hard.
Those are three things I find troubling as a writer.