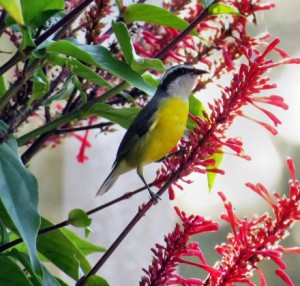 I've been exploring Twitter for writers. Recently I've participated in several nice discussions among writers to figure out what they tweet and if they tweet. The variation is amazing, but there are some interesting
.
First of all,
. That does not mean you cannot toot your own horn, just don't do it every five seconds. Twitter enables you to tweet frequently (as frequently as you wish). I use BufferApp to help me line up my tweets. For Twitter, I release 8 tweets a day versus Facebook's 3 and LinkedIn's 2 posts daily.
Second, you need to say who you are on your profile. Tell visitors what you write. For me, I have the following moniker to introduce me:
 Here's another good example by Ann Stampler: Writer of YA's Afterparty & Where It Began (Simon Pulse) & PB's, rep'd by Brenda Bowen, & blogger of Really Bad Writing Advice a thttp://www.annstampler.blogspot.com
Third,
. I find blogs that I love, and I tweet them regularly. One is The Kill Zone. I also tweet my own blog, but I intersperse it with many other blogs that I believe my followers would enjoy. The kinds of content I'm looking for are tips about writing from other writers, grammar conundrums, ideas about character development, tips for fiction writers or for mystery writers, plot development, reviews on books, marketing tips for writers, publishing tips, to name a few. I search the web and constantly add this content to my tweeter feed.
Fourth,
Many of your followers are tweeting good content, too. Retweet what they've found to your own followers. That way you kill two birds with one stone, i.e., you make the initial tweeter happy, and you don't have to search all over the place for good content, you need only read your own tweets!
Fifth, be sure to hashtag your tweets. Even if the person you are retweeting didn't use hashtags, you should add them. That way people who are looking for particular content can find your tweets. I tend to use the following hashtags a lot #writingtips #writing #grammartips #reviews. You can make up your own. If you are tweeting a book review, be sure to hashtag the author's name and the book title.
Sixth, I've been experimenting with tweeting flash fiction. Once a week I write a short flash fiction story of about 3 paragraphs. Then I tweet one or two sentences of the story every day till the end. The hashtags enable my followers to read the entire story at once (or they can do so on my Twitter feed). I have no idea how this will work, but it's something new, and it keeps my creative juices flowing.
So, these are a few of the things writers can tweet. What about you? What are you tweeting? How have you managed to build a strong following?