This is the last personality type that the BEST survey looks at. We've already explored what Bold, Technical and Sympathetic reading styles in previous posts. Also, if you haven't taken the quiz to learn what kind of reader you are, give it a go. It won't take but a few minutes.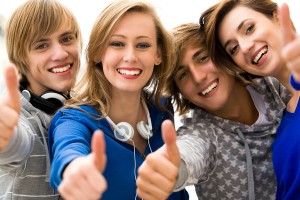 First let's explore what the Expressive personality looks like. Expressives are persuasive people who are popular and love to be around others. They are positive and enthusiastic. Most expressives talk a lot, not just a bit. They are outgoing and confident. They are not always on time, but when they arrive, they tend to light up the room. Optimism characterizes them. An Expressive will often finish a book they are not enjoying because the are optimistic that it will end well.
Often they read several books at once. Most Expressives belong to book clubs. They read the books the book club recommends. They also read what their friends and colleagues recommend. Expressives like books that are character driven. They love reading about people and strong personalities. If the main character is a "wimp" the Expressive will probably not enjoy the book.
 Expressives have strong views. They often appreciate books with themes, particularly themes that correspond with their views. For example Expressives might like Christian literature if they are indeed Christians!
They prefer to read e-books because they can take the book everywhere. Expressives do not settle too long in one place. As for nonfiction, they like biography the best. They can tell their friends (impress their friends) when reading a rather heavy biography about a great personality. They also read chic-lit, but they probably do not tell their friends about those books.
Most Expressives read when there is no one around. If someone is around, they prefer to be with that person.
Several books that an Expressive personality might enjoy include: Raven Black by Ann Cleeves, The Boston Girl: A Novel by Anita Diamant, No Ordinary Time by Doris Kerns Goodwin.
So, are you and Expressive reader? Find out when you take the quiz.