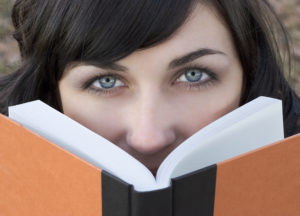 Okay, so you've finished your first draft. You've done everything you can with it. You've read it and re-read it to the point of total exhaustion. In fact you've gone over it so many times, that you're not sure you're reading the words on the page or if you have the pages memorized. What's next?
These are people willing to read your manuscript and give you honest, constructive criticism. They are not people who will read your manuscript and say, "It's wonderful," without elaboration. Of course it's wonderful. You've been working on it for months. You need to know more than a gut reaction to your story.
Betas are tests–trying out a test product, for example. The product is tested before going to market. Your book is no different. These are the things Beta readers can help you with:
Does the story make sense. Is the plot clear? Or are you jumping around?
What did you leave out? Maybe you forgot that you told a character you'd call him in an hour. Things happened and you forgot all about it. Your readers won't. Beta readers catch these kinds of slip-ups.
Does the reader feel in the place. In other words, have you created a believable setting?
Are your characters acting "in character"? You haven't had your shy character do something bold without good reason.
Obvious typos that you've read over a million times.
Timeframe. Could something happen within this time period. Did you mess up the timeframe? Maybe the story began on a Tuesday. How many days later did things happen? Is it still Tuesday?
Are there too many characters? Have you introduced the people in your story well enough for your readers to keep them straight?
Does the story grab the reader? If so, when? The first page, the second chapter?
Is the ending satisfactory? Did you tie everything together?
They are reading to help you tweak and polish your story. Finding people willing to read a 300+ manuscript and answer all these kinds of questions isn't easy. Here are some tips for finding Beta readers:
Tip #1: Other writers. We depend on each other. Each reads the other's works. It's a trade-off.
Tip #2: Find people who you trust will give you constructive criticism. They are not afraid of hurting your feelings. You want tough Beta readers.
Tip #3: Good editors make good Beta readers. If you know someone who edits other things, articles, nonfiction works, academic theses, these people often enjoy reading a novel as a change of pace and would welcome being one of your Beta readers.
Tip #4: Don't rely on one reader. You need at least two and possibly three Beta readers. Too many will confuse you. Everyone has an opinion and often those opinions vary. But, if three readers tell you the same thing, that is something you should note.
Tip #5: If you don't pay your Beta readers (there are some people who charge a small fee), then do something nice for them. Take them to coffee or out for a glass of wine to show your appreciation.
Tip #6: Acknowledge your Beta readers in your Acknowledgements in your final book. People love to see their name in print. Give them that bit of glory for all their hard work.
These are my tips for finding Beta readers. What are some of yours? Do you have Beta readers?
My newest book Murder on Moonshine Hill came out in August. Check out the latest reviews here. I thanked my three Beta readers in the Acknowledgements. I couldn't have written such a polished finished product without their help.