Today it is my great pleasure to welcome five time published author, Denise Moncrief. She is here to talk about her writing and her success as a writer. Because Denise writes suspense books and that, too, is my passion as a reader and a writer, I'm particularly honored to have her as a guest today.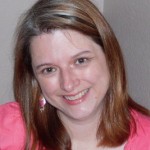 JC: Hi Denise, Welcome to my blog. I was particularly intrigued when I read about you to see that you're an accountant. I never thought of accountants as being particularly creative–my bias, of course. That makes me especially curious about how you went from being an accountant to a suspense novelist.
DM: In college, I studied accounting, which has given me some very nice skills to earn a little money, but accounting is not my passion. I've always had an appreciation for the power of words as well as active imagination. One day I decided to channel all my daydreaming into something constructive and I began turning my imagination into stories. I'm still an accountant, but I consider accounting my second job. When someone asks me what I am, I say I'm a writer, because writing is my passion.
JC: And, we're delighted that writing is your passion. Your books are very suspenseful, real page turners. How do you manage to keep the suspense going?
DM: My books are very much plot-driven, as is typical of suspense. The book usually starts right off with action and it just keeps moving until the end. I never outline my plots. I know where the story starts and I know where I want it to go. In the middle, I allow my stories to build on themselves and develop as they go. One tense or difficult situation building on another. My story may be plot-driven but I allow my characters' actions and reactions to drive the plot. The key to keeping the pace moving is to never let my characters have much rest between one tense situation and the next. Even romance is experienced in the midst of suspenseful moments. I consider romantic suspense to be constructed like a roller coaster. There are hills and valleys. On a really good roller coaster, there is that moment when one's behind lifts off the seat. My goal is to take the reader so high that when she or he descends into the valley there is an emotional "lift," just as there is a physical lift on a roller coaster.
JC: Your description of the way you write sounds very exciting. I like the way your characters move the plot. I get very tired of reading some popular authors who are plot-driven but their characters are cardboard. Given that your characters keep the plot moving, I'm sure there have been times when you and your characters have gotten stuck—didn't know what to do next to keep the plot going—How have you gotten "unstuck."
DM: I have managed to become stuck in the middle of every book I've written. Sometimes I have a hard time imagining what might happen next. That's when I take the time to reread what I've already written, sometimes from the very first chapter to where I'm stuck, editing as I go. The exercise usually jumpstarts my imagination again. Sometimes all it takes is to make myself write the next sentence. If I can't get unstuck, there are always other projects to work on. A couple of times, I've abandoned a project because I couldn't progress only to come back to the work in process later and finish the book.
JC: That sounds like the way I work crossword puzzles. When I move away from the puzzle, the answer suddenly appears. A recent blog post explored this idea of creative insights.  Tell me what have you noticed readers saying most about your books?
DM: The comment I see most often is that the reader couldn't put the book down or it was hard to put down. I've had quite a few readers tell me they've stayed up late to finish one of my books. I think my favorite comment of all time was when a reader said one of my books was "unputdownable." Those comments are sweet to me, because I aim to keep my reader engrossed in the book until the very end with a fast pace and engaging characters.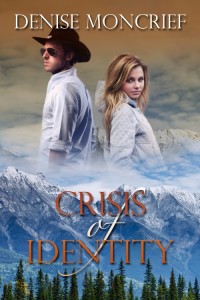 JC: I'm sure the readers of this blog are looking for some new summer reading., particularly page-turners. Which of your books do you recommend? And can you tell us a bit about it?
DM: Summer is coming. If your readers are looking for a light-hearted, fast-paced read, then I recommend Crisis of Identity. The main character, Tess, is my favorite character that I've ever written. She's smart, sassy, and very resourceful. She is a modern, independent woman, who doesn't need anyone to take care of her, yet her heart longs to be connected to someone. Fast paced action with just a smidgen of romance. The sequel, Crisis of Serenity, is set to release in July 2014. The second book picks up her story where the first book left off, and gives Tess a very nice happily ever after ending.
Here's a brief summary: When Hurricane Irving slams into the Texas Gulf coast, Tess Copeland attempts to escape her past by hijacking a dead woman's life, but Shelby Coleman's was the wrong identity to steal. And the cop that trails her? He's a U.S. Marshall with the Fugitive Task Force. Tess left Chicago because the criminal justice system gave her no choice. Now she's on the run from ghosts of misdeeds past—both hers and Shelby's. 
Enter Trevor Smith, a pseudo-cowboy from Houston, Texas, with good looks, a quick tongue, and testosterone poisoning. Will Tess succumb to his questionable charms and become his damsel in distress? She doesn't have to faint at his feet—she's capable of handling just about anything. When Tess kidnaps her niece, her life changes. She must make some hard decisions. Does she trust the lawman that promises her redemption, or does she trust the cowboy that promises her nothing but himself?
JC: That book sounds intriguing. I know our readers will want to give it a go. If interested, check out the links to Amazon and check out Denise's website www.denisemoncrief.com
Thank you very much for being here today and I will personally look for more wonderful reading coming from your pen!
If you enjoyed this interview and want to see more, join our community by signing up and get a sample of The Clock Strikes Midnight.