Recently I heard someone say, "I tried to write a novel, but when my wife read it, she said…"
Quicker than my foot will squelch a bug. As artists, whether literary artists or visual artists, we must avoid allowing others to squelch our creativity. If we don't, imagine how much would be lost. Imagine if someone had said to Steve Jobs, "Oh, you can't have a phone without an on-off switch." Imagine!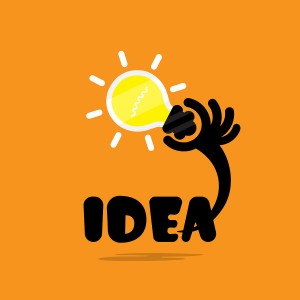 One real example happened when I was the squelcher. Years ago my husband considered trying his hand at art. He'd made some sketches on a pad. I looked at them and said, "Those are great trees." He grimaced and replied, "Those aren't trees. They are people." He never picked up his artist pen again. Ugh!
Here are some tips to keep those squelchers away from you:
Do not show the early stages of a project to anyone else, even your spouse. You might say, but what if what I'm doing is totally crap and a waste of time. Who cares? Keep going. If you don't want to keep going, then stop and do something else. But, if you do want to push ahead, keep your work to yourself until it's finished.
If you've created something that's never been created before, it's no wonder people don't get it. Here's another example. Someone told me they were reading their mystery manuscript to their partner. When they got to Chapter 5, the partner said, "But you killed that character in Chapter 2." Under normal circumstances the writer wouldn't bring back a character they had killed off, but maybe this wasn't a normal circumstance. Maybe this writer was creating a paranormal mystery or even a story where what we thought happened in Chapter 2 didn't really happen.
Maybe you began by writing a romance, but something happens in the writing, something that changes the entire character of your book. Do you fight that or let it flow? I say let it flow. You'll be amazed at what happens.
All artists struggle with not allowing others to squelch their creativity.  Visual artists never show the portrait to the person sitting for them until it's finished. All that person would have to say is, "That doesn't look anything like me." Then, it's all over. Keep your work to yourself until you are done and allow that creative self of yours to flourish!
Here's my latest creative endeavor. Take a look at this book trail that showcases the e-Murderer