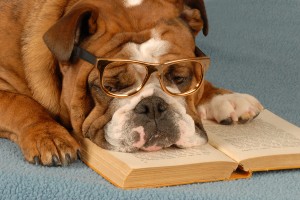 As a writer, I not only read books, all kinds of books, but I also learn from them.  At times I'm unaware of the learning, but some books are so full of beautiful writing, that I find I'm marking page after page (or highlighting, depending on your reading medium).
I found The Girl on the Train full of highlights for writers. 
First sentences are critical for any book. The Girl on the Train started with "There is a pile of clothing on the side of the train tracks." I have to say, I wondered about those cloths. The main character, Rachel, wondered about those clothes. You the reader will wonder about those clothes. But, in the end, they mean nothing. Well… maybe they mean more than we realize.
This first sentence made me as a reader want to find out more about those clothes. I asked the same questions Rachel asked. She agonized over the missing shoe and the feet that fitted into them. At times throughout the book she came back to those clothes.
This first sentence accomplished it's task:
 I wanted to know more about those clothes. I wanted to know more about Rachel who spotted those clothes.
The clothes on the side of the tracks–tossed out as if rubbish, had several analogies. The first fit with how Rachel felt about herself. It doesn't take long for the reader to realize that Rachel, herself, feels wasted and tossed out. Her husband left her for another woman. Her life shattered around her.
That first sentence then set up the theme for the book.
We learn as we continue into the book that Rachel is an unreliable narrator. We learn who she is from her point of view. That point of view is slurred by her abuse of alcohol. Furthermore, she can't trust what she remembers and what might have been dreams or her imagination. If the character cannot trust themselves, how are the readers to trust what we learn from them? This character sets up all kinds of questions in the readers's minds. What did Rachel see? What did Rachel experience? Did she even see the clothes? When did she see the clothes? 
The clothes turn out to have little significance in the story. They demonstrated, however, Rachel's insecurities. Although they didn't lead to the answers at the end of the book, they helped spark memories for Rachel. 
A first sentence that:
Hooks
Sets the stage for the story
Sets up the theme
Symbolizes aspects of the main character
Serves as a catalyst for the plot
That's what Hawkins created. I'm not sure I can ever accomplish such a rich first sentence. As a reader, I'm delighted that Paula Hawkins can and did.
What are your thoughts about first sentences and about The Girl on the Train?