Raise your hand if you already know that the beginning of your novel must hook the reader? My guess is everyone's hands shot in the air. Writing the perfect beginning, one that establishes mood, voice, genre, place. One that introduces characters and one that hooks. I'm exhausted just thinking about everything the first few pages of my novel must do.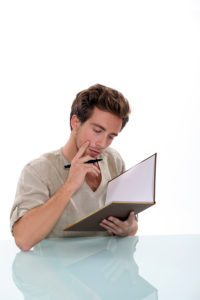 Being a pantster writer, I do not write the perfect beginning when I start my novel. I write what comes out of my head. It may or may not work. More often than not that beginning starts with an inciting incident (something that provokes the action). From there, I'm left on my own to allow the novel to develop in my imagination.
As my novel unfolds and takes shape, I usually realize that my beginning isn't right. It must change. That, however, is not something I embark on until I'm finished with the entire manuscript. Otherwise, I could get bogged down for days and never get to THE END.
According to one agent, the first five pages must include: Voice, Setting, Pace, Tone, Concept. She went on to describe each of these. Voice, she said, must be compelling. It's the "voice" of the main character. That description of voice works if your novel has a single voice. My novel, on the other hand, has four distinct voices with four distinct points-of-view. Voice then becomes a bit fuzzier. Next the agent explained that the setting must set the stage immediately. We must show the reader where the characters are. Pace is what moves the story along. A slow, drawn-out pace might work for some literary fiction. For the most part commercial fiction demands a fast pace. The character is immediately thrust in some kind of action with conflicts that must be resolved. Too much backstory can slow pace. Tone depends on the type or book you're writing. If you're writing a mystery, like me, you want the tone to reflect the mysterious. If you're writing a romance or chick-lit, tone is very different. Lastly, the first few pages must show concept. By concept, the agent suggested it needs to have a purpose–why would people buy this book.
Again, all these elements need to be evident in the first few pages. Oh, yes, and you must hook the reader. You can have a great voice, setting, pace, tone and concept, but if you don't hook the reader, you're out.
That's why I find it so hard to write the first few pages of my novels. Those pages are also extremely important because many agents and editors won't read beyond them. I must've written the first chapter in The Clock Strikes Midnight twenty times. No kidding!
Here are some tips for creating the perfect beginning:
When you first start your novel, DO NOT try and write the perfect beginning. If you do, you'll never get past page five.
Once your novel is finished, ask yourself these questions: 1) What is my concept? 2) What tone do I want to project? 3) Which character needs to open the book?
Write a draft beginning careful to start at the inciting incident. For mysteries it's usually the murder.
Re-write your beginning draft in order to create the best hook. What does your first sentence say? Does it capture the essence of your book and hook the reader? Writing that amazing first sentence takes many, many drafts. Don't expect it to simply flow from your fingertips like magic. It's work!
Re-write your beginning again and again.
Ask readers to read what you wrote and then quiz them. What do they think this book is about? Who do they believe is the main character? Do they want to read more?
If you've got the nerve, send your first few pages for critique to the Critique Circle. You'll get lots of feedback.
This post is part of the #AuthorTooloxBlogHop. Join the other authors on their blogs today and read more tips for writers.
SaveSave
SaveSave
SaveSave
SaveSave
SaveSave