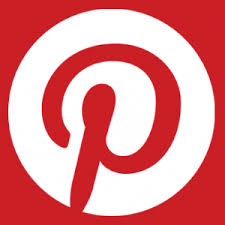 With all the social media outlets bombarding us every day, it's hard to narrow down the best place for writers to spend their social media time. Several writer friends suggested I take a look at the fast-growing Pinterest. My response was, "I don't really get it." As I began investigating this outlet, I learned a lot about Pinterest and how it can be helpful to writers in several ways.
The writers of food books or travel books already know this. Writers of nonfiction and fiction are still learning.  Here's how one writer described it:  "Pinterest provides images to how I see the lands and characters in my books. It's a way for readers to connect on another level with the story."
I heard this same theme from other writers. One said he creates promos for his books that he puts on YouTube and then Pins. Another said, "I also blog and have recently discovered that 68% of sharing of my blog posts is through Pinterest." That's a huge number of sharing opportunities that we writers cannot ignore.
Like it or not,
As one writer said, "It's the same with storeowners. You pin things that are amazing to you and, as your following grows, you pin your own wares as a part of what you find interesting. People spread it."
Here are some tips from other writers:
Create a storyboard for gathering together your pictures and ideas for your novel
Write Flash Fiction and create boards around those stories.
For mystery writers, post photos that give clues to your readers
Some pins are photographs, others are drawings, and still others are word-based. Create different kinds of boards.
Pin a nice photo with a quote from your text or WIP
Go forth and create–the list is endless
 or a look for a character or a perfect setting for a murder.
You can create a board for your character with what they love. Most of us do bios on our characters, including their favorite foods, activities, books. pets, and more. Imagine boards like that for your characters.
Have I excited you about Pinterest? Are you ready to take the plunge? Why not. And why not share some of your ideas?