If I'm not reading something, I'm restless, probably eating ice cream directly from the fridge. So, having a stack of books is important to me.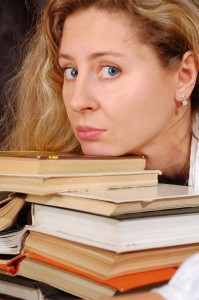 My mom used to be my best source for good reading. She and I shared similar tastes. Rarely did we disagree on a book. Unfortunately I lost her late last year. Now, I have to find my books on my own. This is a scary prospect for someone who must have a book at the ready.
 Here are some of my tips for finding new books to read:
Most of my friends are readers. Of course some read genres that I don't enjoy and others don't like what I like. But, by asking them and finding out their likes and dislikes, I've discovered several friends who share the same reading tastes. They have become my go-to reading sources. Of course, I also want to find books for them. That's only fair. So whenever I read something I think one of my friends would like, I tell them.
I don't always enjoy the books my book club reads, but nine times out of ten I find a new book or a new author. If I don't enjoy a particular month's choice, I simply don't read it. Use your book club to help you find new reading material. If you usually ready fantasy, venture into new territory with your book club.
That's how I found out about The Girl with the Dragon Tattoo (BTW, a series I loved but my mom hated). When I heard about the book and the fate of the author, I ordered it. I did so long before the book became famous in the US. Author interviews give you a deeper perspective of the book than the general reviews you get on Amazon.
Sometimes, they suggest a book that is perfect for you. Goodreads gives you a chance to select the genre you prefer to read. When a friend reads a book in that genre, those friends pop up. I've often gotten a good recommendation that way. And, I make recommendations to my Goodreads friends.
I don't give too much weight to the stars  because that could bemisleading. But, if there's a book that appears interesting from the book jacket and a few of the reviews, I purchase a sample. There have been times when I've been misled by the sample. The book starts with a bang but the rest is awful. But, most of the time the sample gives you a good feel for the book. Just like in the old days when we read a bit of the book in the book store.
They can whet your appetite. But, I'd suggest that you order the sample if you see a book trailer that intrigues you.
As you can see from the tips, there's no method for one-hundred percent success. Even my mom and I didn't agree every single time. But, if you work at it, you can compile a method that will keep the books lining up.
What tips do you have for finding new books to read?
Check out this #booktrailer. And if you like the looks of the book, order a sample on Amazon.