They create events, characters and stories and then they ask for feedback. While in solitude, we allow our creative minds to take us places that are often unexpected, surprising and sometimes startling. When we permit ourselves to move in the realm of creativity, we find we are on very thin ice.
If you talk about your work before you finish it, boom. Someone will invariable say, "That's crazy," or "That could never happen where I live" or "You forgot about this person who would shot holes in your entire premise." All of these "well-meaning" people destroy the creative world that writers spend so much time trying to create.
For that reason savvy writers never tell anyone about what they're creating while we're creating it. Mum's the word. After the draft has been written, however, it's time to share it with readers. At that point we need to learn what works and what doesn't. Here there are no creative bubbles to burst. At this stage in the writing, we must still use caution. Here are some tips for dealing with the feedback you may get from an early reading of your WIP.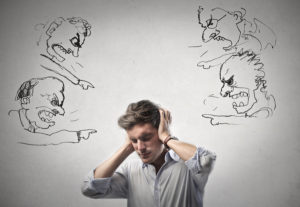 Tips for dealing with feedback on your WIP:
If the feedback is negative, consider it carefully before you reject or accept it. Remember, you cannot please every reader. Some people do not understand your genre. Or, they feel they must give negative feedback to earn their brownie points. Just saying this is "great," doesn't help anyone. Nonetheless, negative feedback for the sake of negative isn't helpful either.
Imagine in your mind doing what the feedback suggests, whether it's adding a new character, removing segments of your book that are unnecessary, or  reorganizing your story. Imagine it and sleep on it. After you've done that, if it still feels wrong, let it go. If not, try it. See what happens. When I got feedback that The Clock Strikes Midnight (in a much early edition) might be considered a Young Adult book because it was told from a fifteen-year-old point of view, I balked. My teen grows up in the book. After several days of thinking about it, I turned the book around and told the story from the adult character's point of view and The Clock Strikes Midnight was born.
Be sure to keep your older versions as you work on your new versions. I remember I wrote a version of the e-Murderer with end of chapter short clips from the point-of-view of the killer. Those clips were in the third person and added a sinister feel to the book that I felt gave it texture. I sent it out to a potential agent who told me to get rid of that part of the book. I did. Since then, I've regretted that decision but I couldn't bring myself to reconstruct it.
If the feedback is so negative that you are ready to toss your writing career out the window, DON'T DO IT. Don't let one opinion destroy your confidence! Recently that happened to me with my current WIP. I sent it to the wrong reader. Someone who didn't know my genre. Meantime, I sent it to one of my writer colleagues. Fortunately for me, my writer colleague responded right after this very negative panning of my work. He praised it as the best thing I'd written yet. The timing was wonderful. But, it reminded me how fragile we all are. I put the other feedback in the trash and moved forward.
If you only get positive feedback with nothing negative, you may need to share it with more readers. Negative or constructive criticism helps us improve. Just telling us everything is wonderful and good feels nice but isn't what we need. My writer colleague above gave me some constructive feedback that has me reorganizing the book without giving up on it. He didn't just say, "This is great."
If you go to writer's groups, be careful not to listen to everything they tell you. You've got to use the instincts that led you to write the book in the first place. Consider their comments. Weigh them and then decide. Always ask yourself if you were reading this book, what would you like? Putting on the reader hat will help you decide what feedback to heed and what feedback to ignore.
Check out the book trailer for Book 1 Jenna Scali mystery series. Book 3 is to be released on 12/12/2017!
SaveSave
SaveSave