Often we focus on our heroes and villains and rightly so. But, we must also think about those people in the background. How important are they to our story? What are they like and how do they move the story along?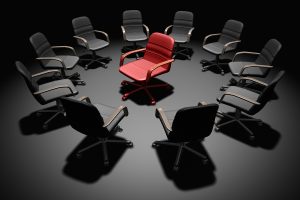 The supporting characters come in several types.
Recurring characters–Those people who appear several times in your book. They are either family members, friends, work colleagues or potential suspects.
More than one time but not recurring–These people appear more than once or twice, but they are not paramount to the story nor do they move the story forward. They are secondary to the recurring characters.
One time only characters–These are people who interact with your characters but just once. They often appear  as service providers–the doctor, the grocery clerk, the yoga teacher, the waitress. These people are important in that they exist, but they do not move the story forward.
What do we do with these various characters? Do we name them? Do we describe their physical appearances. How much time must we spend developing these people?
One Time Only Characters.
Do not spend a lot of time describing these characters. A single detail is enough. For example if the hero goes to the firing range to practice shooting his revolver, the man who hands him his goggles and directs him to the target is incidental. He exists, but he is not someone the reader must to remember (unless, of course, he's your killer). If the character then goes out for coffee, the barista is again nonessential. Do not spend a lot of time naming or describing these characters. You might say something like: "The heavily tattooed barista took my order with as much excitement as Gloria showed the night before when I offered to seduce her." The one exception to this rule is if that coffee shop is a place the hero often goes. Then, you might want to have a short interaction with your hero and the barista and include a name for her. But, again, unless there's a reason for this in relation to your story, don't spend a lot of time on description.
More than one time only characters but less than recurring.
The key here is to think about the reader. Does my reader need to know more about this character because he or she will appear again? If you name the doctor, for example, you did it because that doctor or his/her advice will play a role in the hero's life. There may be family members who are basically non-essential but appear now and then. If that's the case, you'll need to name them and describe something about them to help your reader imagine how they look or act. The teenage kid of your hero comes and goes. A little dialogue and interaction is all you need. You don't have to go into a lot of detail about the kid's height, weight, color of eyes and so on.
Recurring characters.
Clearly, these are the people who will show up often in your book and are relevant either to the story or to the development of the hero or villain's personalities. For example, Jenna Scali who is my protagonist in the e-Murderer and Murder on Moonshine Hill and future books, has many friends. Her friends give us a taste of who Jenna is. We can't just say she has many friends or that she helps her friends out in times of crises. We must show those relationships. With these recurring characters the reader wants details. They want to see the friendship or the working relationship in action, in dialogue. Even though the readers want to hear physical characteristis, those should come out though action. If you spend lots of time describing the physical features of every recurring character, your readers eyes will become heavy and they will put your book aside.
Writers must walk that narrow path of having enough people in their stories to make them interesting but not so many people readers become frustrated. Step one is to always ask yourself, what do my readers need to know about this person?
SaveSave