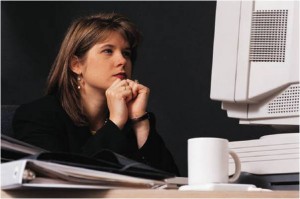 As writers we are fascinated with people. Why? Our characters reflect real people. As such, they must act in realistic ways. We can't have them do things that are "out of character." We can dig deep inside ourselves and our experiences to create the people who fill our books or we can use other methods. After a while–book two or three, we may find that our own resources–the people we know– may run dry. Here are some tips for learning more about people in order to develop believable characters:
When you see a parent and child interacting in the grocery store, don't turn away. Lurk, listen and learn. The language the parent uses, the way the child responds are fodder for your characters. Wherever we go, we encounter people, observe and learn from those observations.
I am fortunate because I live with a psychiatrist. He carries a wealth of information in his head, and he has access to the DM book of Personalities Disorders. Most of the characters in my books are "normal," but it's fun to give them a few quirks. Maybe one is OCD (Obsessive Compulsive Disorder). Another may be a bit narcissistic. These kinds of flaws give your characters depth and dimension.
Often our subconscious will direct the character's behavior. When we push against that, we are imposing what we'd do in a given situation–not what the character might do.
Tip #4: When you get to the editing phase of your book, always ask, "Does this behavior make sense for this character?" If a character is timid to the point of extreme shyness, would that character speak up in a dangerous situation? Put yourself in the shoes of your characters and see how the action feels.
Often we are too close to our work and our characters. Even when we've struggled to make our characters believable, as soon as reader says, "I don't believe Hank would do or say this," pay attention. These readers are simply reading, absorbing. They are in a different place mentally than we are. Sometimes they can see the most important things that we miss.
What tips do you have for character development? Share your thoughts with us.
If you like a strong female character who has a number of quirks, you'll love Jenna in the e-Murderer. Take a look at this book trailer for a peek.