I know I've asked my friends, colleagues, people on the street and people everywhere to write a book review after they read my book and others. Yes, I've asked and asked and still people don't do it. That made me write a post some months back about how to write a book review. But, that didn't take either. So, I thought I'd try again. This time I want to make it as simple a process as it gets. All you have to do is fill in the blanks. How's that?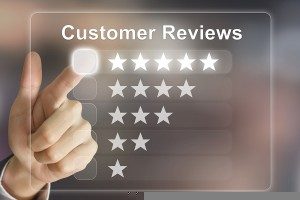 Step one:
I read Author X's book and found it:
You found it enjoyable. A fun read. A page-turner. One you couldn't put down
You found it boring, hard to get into, confusing.
Step two:
The story is a:
mystery, thriller, romance, mix of mystery with romance, cozy mystery, horror story, science-fiction, fantasy.
Step three:
I would (not) recommend this to my friends to read because:
It made me laugh, it made me cry, it held my attention, it didn't hold my attention, it surprised me with its twists and turns, it didn't surprise me. It was predictable.
Three easy steps.
Once you write the first review and then the second one, they become second nature. Remember all you need is enough information to help another reader decide to read the book or not. You don't want to tell the full story and you don't want to give away any spoilers. For example, don't say something like, "I didn't figure out that the husband was the killer till the end." Instead say, "I didn't figure out the killer until the end." Easy? Of course.
Here are some simple, short examples of real book reviews:
"Great mystery!!!! This book is well written and I did not identify the killer until the end. I especially enjoyed the setting as I have lived in Athens, Georgia. I am looking forward to more mysteries with Jenna Scali." –e-Murderer
"Although, not completly authentic, the book is well written, devastating to think our country could be so inhuman and ignorant. I was disappointed in the ending. The book just stopped. In all I very good book." –Underground Railroad
"Great book. I loved the development of the story and the characters. Totally held my interest. I highly recommend it."–All the Light We Cannot See.