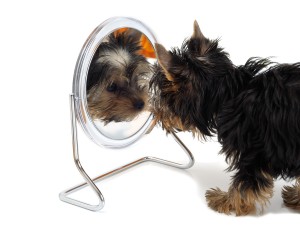 In the past writers had the luxury of telling their faithful readers whatever they wanted. The mantra of "show" don't "tell" didn't exist for Jane Austen or Faulkner. Many pages of backstory might fill a book along with much internal dialogue. Today's readers have no patience for that kind of writing. Although writers learn from reading and from the masters (including Jane Austen and Faulkner and many more), we must adapt to our reading public.
Our readers want movement and action. Although we are writing novels and not screen plays, sometimes it feels as if we were describing a scene from a move or television show. Why? That's what our reading public is accustomed to.
As writers we need to understand the backstory to create the front story. In other words, I can't create a rich character with a lot of hidden secrets and a past if I know nothing about those secrets and that past. Sometimes the setting is the backstory. The writer must understand the place and how it affects the characters and their actions. To understand place and characters and to create motivations and action, writers strive to dig deeper by going backwards. Maybe we are a little like psychoanalysts? Here's the rub, our readers do not have to know everything.
What is the right balance between action writing and backstory? We can't leave all the past behind and hope the reader will fill in the blanks. We must share enough to make our characters believable. The challenge is to determine what to include as well as how to include the information in a manner that shows and rather than tells.
Over the years I've collected some reminders for myself to help me show vs. tell:
Many writers confuse what active and passive voice mean. Some think the "to-be" verb is passive voice. It may not be the best descriptor of action, but it's not technically passive voice. Passive voice simply means when the subject of the sentence is not the person or thing taking action. Here's an example of passive voice.  "The results were delivered to the committee by the chairman." Notice the subject of the sentence is "results." The action of the sentence was done (btw, that's passive) by the chairman. To re-write this sentence in active voice, we'd say: "The chairman delivered the results to the committee." Usually a construction using passive voice has the to-be verb with the past participle attached–"were delivered, were seen, are taken, is addressed…."
Examples of passive words: 1) heard 2) saw 3) knew 4) felt. Let's look at another example. "Robert heard the door open." Or, more actively: "The door opened." We know Robert heard it because apparently he's on the scene. Another example, "Mary knew if she escaped she'd be killed." That sentence has two passive problems–a) "knew" b) "be killed" passive voice. Here's a way to re-write that sentence more actively: "They would kill Mary if she escaped." If you're in Mary's point-of-view, then clearly she "knows" it. Another method to re-write that sentence: "Mary shivered at the thought of escape. The killer's knife flashed in her mind. Impossible." The second example is longer, but it creates more suspense.
Even though dialogue is a great way to slip in some backstory, we must be careful not to dump it. People do not tell each other large chunks of their past. In real life, we open ourselves to each other in small portions. That's what we strive to do as writers. One character might tell another, "My father drank a lot while we were growing up." But, I doubt that character would go on to share much more in that scene. The character might share more later.
As we writers struggle to find the right balance between show and tell, we improve our writing. It's easy to write long paragraphs of backstory. It's much harder to sneak in
just the right amounts through dialogue or through actions. I suggest replacing the mantra "show" vs. "tell" with "action first, explain later."
In what ways do you remind yourself to show and not tell? What tips might you share?