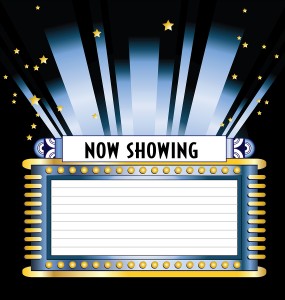 As a reader, I don't know that I've ever looked at a book trailer before purchasing a book. Usually I read about the book on online site, like Amazon or Barnes and Noble. I will often get a sample first if I know nothing about the author. If I do know the author, I'll risk buying the book without the sample. But, I've never actually purchased a book from a book trailer.
Perhaps younger readers are inclined to take a look at the trailer before purchasing a book. Those same readers possibly look at movie trailers before going to the movie. As for me, my selection of movies often comes from word-of-mouth rather than a trailer. Nonetheless, if I see a captivating trailer with actors I like, I will put that movie on my list to see.
What about book trailers, though. They don't have actors you might want to see. They contain little bits about the book to entice you to read it. Book trailers give  you a feel for the book whether suspenseful or otherworldly or full of adventure or romance.
Here are some reasons authors may want to invest in a book trailer.
As a writer, we must filter out everything and focus on what that essence is.
Who is your audience? If you are writing Young Adult fiction, you definitely want to consider developing a trailer.
Readers often find their next read through bloggers. When bloggers add a book trailer to their sites, it creates many more views.
Your book trailer will appear on YouTube where many more people might get exposure to your book.
Share one of your favorite book trailers.