On Monday I reviewed Matthew Peters' new thriller, The Brothers' Keepers. I had the pleasure of reading this page-turner before it's scheduled release on October 1. Today, we are fortunate to have the author with us to talk about his writing career and how he comes up with the intricate webs he weaves in his books.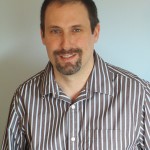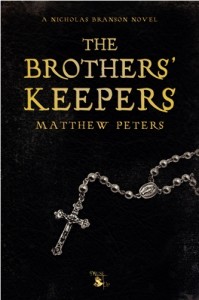 JC: Matthew, Welcome to my blog. I'm so excited to have you here with us today because I loved your book for so many reason. The Brothers' Keepers is very well-researched. I was fascinated knowing that you, a university professor, wrote it. Tell us about the transition from college prof to author of thrillers.
Matthew: 
 But my true love has always been reading/writing—I don't think you can separate the two. It has only been in the past few years, with the help of a truly loving and supportive girlfriend, that I have been able to write full-time. It took me a while to learn that some of the skills I learned in academia could be applied to writing thrillers—especially, the extensive research involved. In some ways, it is a natural transition.
JC: And, I must congratulate you on your research and making the story believable. What's more, some college professors cannot write. They tend to be too academic. You are indeed an exception.
 Moving on, I know you've had some bouts with depression and in fact, your first book, Conversations Among the Ruins, which we will talk about in a few moments, deals with that. Many great writers and artists have suffered from depression. How has that illness helped you as a fiction writer?
Matthew: 
 I think the pain and suffering that comes with depression makes one empathetic to the pain and suffering of others. This empathy is very useful in understanding the motivations of different characters.
JC: Indeed, your main character in The Brothers' Keepers suffers from alcohol addiction. You nailed his cravings and the power it takes for him to resist when things got tough.  You in one of your blog posts wrote: "Writing fiction has allowed me to do what I've always loved doing: sharing knowledge with others." Besides sharing knowledge, what else do you hope to accomplish with your fiction?
Matthew:
 I hope to invoke an emotional response from my readers, to generate empathy for people who may be very different from them. I also hope to break down stereotypes and show the beauty of variations on the common theme of humanity.
JC: Indeed, your characters do have different motivations. Your book is more than a triumph of good over evil as are many thrillers. It makes the reader think.  What made you decide to write from the point-of-view of a Jesuit?
Matthew: 
 I decided to write from the point-of-view of a Jesuit because I've always been fascinated by the order. In addition, I wanted a smart character who would be able to handle all the clues and puzzles thrown at him, and Jesuits are among the best educated of the Catholic religious orders.
JC: Your first book,  Conversations Among the Ruins was recently released and is on sale now on Amazon. Tell us about your journey from writer to published author.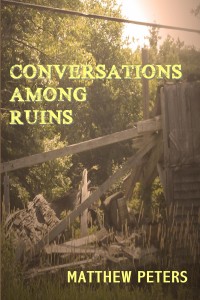 Matthew: That's a long story. I started an earlier version of Conversations Among Ruins back in 2006. I finished it around 2008 and queried agents for it then, but it wasn't ready for primetime. I rewrote the book in 2010-2011. I queried agents again, but couldn't find one willing to take it on. Finally, I started submitting directly to publishers. All Things That Matter Press was one of a handful of publishers to which I submitted. They accepted the manuscript right off the bat. I had the distinct pleasure of working with Deb Harris during the editing process. She made it such a better.
JC: I love your description of the manuscript not being ready for primetime. As a writer, I know how many edits and how much work it takes to get it to that point. I know my readers want to know more about The Brothers Keepers. Here's a brief blurb to entice your interest:
Most of us are familiar with Jesus' parents, Mary and Joseph, and Jesus' purported spouse, Mary Magdalene. But what about Jesus' siblings? What role did they play in early Christianity?


Contemporary Jesuit and renowned religious historian Nicholas Branson is about to find out…and the answer will shake the foundations of the Judeo-Christian world.

It all starts with the murder of a United States Senator in a confessional, and the discovery of a strange religious document among his possessions. At the urging of his FBI friend, Branson joins the investigation. His effort to uncover the truth behind the murder draws him into the search for an eight-hundred-year-old treasure and into a web of ecclesiastical and political intrigue.

Accompanied by a beautiful, sharp-tongued research librarian, Jessica Jones, Branson follows a trail of clues, from the peaks of the awe inspiring French Pyrenees to the caves of war-torn Afghanistan. Along the way, shadowy powerful forces trail the pair, determined to keep safe a secret buried for centuries.
So, Matthew, what do you hope readers will say about The Brothers' Keepers?
Matthew: I hope they say it's as good as, if not better than, some of the more mainstream thrillers. I hope people say the characters are well-rounded and easy to identify with. Most importantly, I hope readers say that the book made them think.
JC: 
 You'll love not just the story and its strong plot, but also the characters. Matthew has written a winner. You can find him and his books on the Amazon as well as MuseItUp Publishing and on Matthew's website. Matthew also has a great blog full of excellent information for both writers and readers. Check it out.
Thank you for joining us today and we look forward to many more exciting books by Matthew Peters.