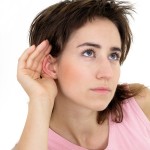 What's a true mystery? Does it have to be a "who-done-it?" Or, can be a story full of mystery and suspense? I'm curious as I work on deciding on the genre for The Clock Strikes Midnight.
I've read plenty of who done it mysteries, both police procedural and malice domestic versions.  I've also read plenty of suspense books that often include spies or international intrigue.  What about a book that is full of secrets and mystery but doesn't quite fit these categories?
Have you read books that are mysterious but not "mysteries"? If so, tell me about them. I want to read them and learn from them.