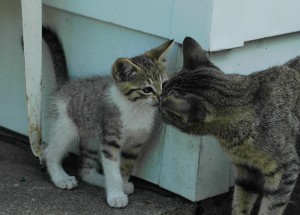 I wrote a blog post on the Art of Schmoozing from the point of view of writers. I recognize that many writers hate the idea of having to schmooze. But, I wonder if we understand the difference between schmoozing and networking and how it all relates to netiquestte.
As we discussed in the previous post, schmoozing is the art of creating a relationship. To schmooze means to talk openly with someone to create some opening that will enable you to network. There is always the sleaze context of the schmooze. Indeed, to schmooze means to gain something for yourself. Clearly, I single out a person to talk to for a reason. Nonetheless, the first step in schmoozing is getting to know the other person. Here are some steps for effective schmoozing:
Break the ice. That means introduce yourself informally. Don't say, I'm Joan Curtis, author of The Clock Strikes Midnight. Instead say, I'm Joan Curtis and I'm new to this conference. Have you attended before? 

. If they say they, too, are new, you've created a bond already. If they say they've been before, you might ask for pointers on how to get around, which sessions to attend and so forth.

 This means you want to hone in on subjects that interest both of you. These subjects might have nothing to do with your book or your writing.
Now, that you've created a relationship with this person, you can begin the process of networking. When you network, you not only want to have that relationship created, but you also want to create a continuing relationship–something that binds you beyond this early conversation. Here are some steps for networking:
Set a networking goal. This should be done before you arrive at the conference or event (or join a social network). It could be something like, I want to meet two new agents and get their cards. Or, I want at least four people to ask me where they can purchase my book. Or, I want to get ten opportunities to guest blog on other writer's sites. Or, I want to get ten new followers on this site a week.

. Offer to send them a copy of a paper that you wrote on a topic they are interested in. Give them a ticket to a session or a meal that you might not be planning to use. Before you ask someone to do something for you, do something for that person.

Introduce the person to other people you may know.
Do not monopolize someone's time. After no more than ten minutes, move on to another person. If the person you're with seems lost, take that individual with you and introduce him to someone else. But, keep the momentum flowing.

 Instead, ask the person what they are writing (if they are writers). If they have a book, you might say, "Where might I get a copy?" If they do not have a book, you might ask them for their business card. Your hope is that they return the favor and ask about your book or your card. If they do not, go on to the next person. Keep your networking goal in mind.
Schmoozing and networking go hand and hand. You cannot network until you've schmoozed.
If you think about the steps above and relate them to the social media, you'll note that many of us network without schmoozing. We often publish information about our books without knowing what the people on the site read. We do not create a relationship with the people in our LinkedIn or Facebook groups before we tell them what we've done. That is one reason many of us hate the idea of using the social media.
If we go about our business with netiquette, we might find it very rewarding. How nice is it to connect with someone, learn new things about them and by so doing create a new, genuine supporter?
What are your experiences with schmoozing and networking? Are you good at netiquette?