Wicked Autumn debuts in a typical English village with the first sentence grabbing my attention:  Wanda Batton-Smythe, head of the women's Institute of Nether Monkslip, liked to say she was not one to mince words."  Captivated by this sentence, I kept reading.
The author paints a very nice picture of the English village full of delightful characters. Malliet provided a list of those characters at the beginning of the book in order to help our feeble minds keep up with everything. The best part of this book was the main character, the local vicar, Max Tudor. He, in fact, carries the story.
There are many things I liked about this book and many things I found less appealing. As I've said the lead sleuth compelled me to keep reading. He's an ex-MI5 agent turned priest. How juicy is that? And, apparently he's quite "dishy"–to use a British term. I liked the way the author sprinkled in the back story to help us better understand Max. She didn't do a back story dump. Instead she shared tidbits throughout.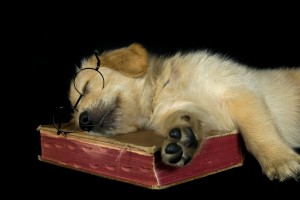 So, what did I find less appealing? The story moves at a snails pace. I found myself nodding off too many times. But, even more importantly, were the amateur writing errors. For example, point of view was violated on several occasions. Here's one: "I'm not, as a matter of fact," he said, thinking fleeting of his days undercover when he had ruthless tramped down any such dangerous emotion. And in the next paragraph, But she looked at him levelly: at the attractive crinkle of lines his slightly downturned eyes, at the normally good-humored curve of his mouth. . .
Two point's of view on the same page without a break. We call this head hopping. I found this frustrating as a reader.
I wouldn't call the next complaint an amateur error, but I would call it "cheap" writing. That's when the author takes us out of the action by reminding us she knows more than we do. She did this at the end of a chapter when she wrote: Much later he was to wonder, more than once, if he'd been wrong. This is "cheap" because the reader can't foresee the future. The author would have served us better by omitting that sentence.
Will I read another Max Tudor mystery? I'm not sure. My hope is the first one had certain problems because it was the first–like a new car. Perhaps Malliet will get the kinks out. Again, I loved the main character who I know can carry a series. And, I loved the setting. My suggestion is if you want to try this one, read it with caution and right before bedtime!
If you liked this review and want to read more, sign up or follow me on Facebook or Twitter. @joancurtis Become part of this community and you'll get pre-sale information when The Clock Strikes Midnight is released.