She's written a number of books, including her newest release, MIND GAMES. Let's learn more about M.J. the writer, and her books.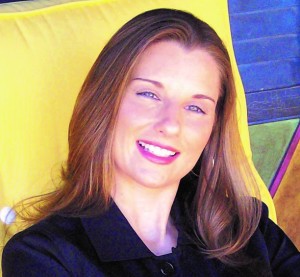 JC: What made the "girl next door" start writing suspense stories?
MJ:  I'd always been a big fan of mysteries and then discovered suspense, and I was hooked. The suspense novels were gritty reads. I was riveted when the author took me into the victim's and antagonist's minds, and I loved the thrill of the chase and pulse pounding action and obstacles the protagonist(s) faced.
JC: Yes, that kind of excitement makes for wonderful page-turner reading. But, going from reader to writer isn't easy. Where do your story ideas come from?
MJ:  Mostly from dreams. I'm a deep sleeper, even if I only get 5 to 6 hours, I sleep hard. I dream in color and it's like watching a movie. Some nights I wake up in a panic with my heart pounding, and on the rare occasion, I've also been jolted awake by tears. There are times when the dream feels so real it takes me a few seconds to realize it was only just a dream! Like most authors I've got pens and notepads scattered about my house. I reach for pen and paper, not bothering with the lights, and write down everything left over from the dream.
JC: Wow! Your dreams sound wonderful. I don't think I've ever dreamt like that. I usually wake up wondering what was going on and wishing I could replay it. I noticed that animals play a role in your stories.  I love it when authors talk about the animals in their characters's lives—not doing unanimal-like things, such as talking, but acting like animals. Tell us about the dogs in your books.
MJ:  I'm also a fan of books with dogs in them just behaving like dogs. I have three big dogs and each one has a unique personality and intelligence. That might have also been my natural inclination to write a dog in some of my novels.
King showed up in Haunting Lyric a novel that hasn't been released yet. He's an Eskimo dog bred for the harshest of weather conditions but living in the desert in the fictitious town of Chillicothe, Arizona. He's very protective of his owner Lyric, a woman on the run from a cult with dangerous practices. He puts his own life on the line to keep her safe from the Serpentariuns. Lyric is a real loner, no family, no friends, and no place to call home. She's tough but confides in King, making it easier to showcase her vulnerability. I felt like she needed a dog to help soften her a bit.
Jupiter is a Doberman, featured in all four books of the Last Cold Case series. Last Summer's Evil the first book releases later this year with Muse It Up Publishing. Homicide detective, Rachel Hood and FBI agent, Nick Draven solve crimes and catch criminals with Jupiter on the scene. Jupiter has a special connection to Hood and will do whatever it takes to keep her out of harm's way.
JC: Those dogs sound like great "characters." My mystery series has two cats and they, too, play important roles. I believe animals are a skillful way to show character. It sounds as if you've done that well with King and Lyric as well as with Jupiter.
Now, back to you. I noted on your website that you work in financial services. I'm assuming full-time. When do you carve out time to write? And what kind of writing goals do you set for yourself?
MJ: I feel like I'm not any different than so many other authors. I work full-time during the day, and I write full-time during the night. When I first started writing in 2007, I was very rigid about my nightly writing schedule. It was butt in chair promptly at 7 p.m. with the commitment to write a minimum of 500 words. I'm a word counter, but that's 2 pages double spaced. I don't trust myself to write in the mornings, despite being a morning person, because if the muse hits I hate to stop writing and then I'll be late for work!
My original writing goal had been to write 1 book per year. I can finish a full length novel 100k words or so in 9 months. My new goal is to write 2 books per year. Not sure if I'll pull it off this year. I'm a big believer is setting deadlines for myself, and I'm pretty tough on me.
Recently, a few authors I met on Twitter invited me to join this 1k/1hr writing challenge, and I love it!
We've all heard this, but it's worth repeating.
The more often you do it, the stronger the writing muscle becomes, and it's amazing how much you can really write.
JC: Congratulations on those goals! I, too, am a word counter and pretty disciplined. I think writers need to be disciplined to finish their projects. I'm not sure I could maintain the 1K/1hr writing challenge. Good for you!
Speaking of challenges. What have been some of the biggest challenges you've faced as a writer?
MJ: Balancing work life with family life. My husband and I don't have any kids, but it's still hard working full-time, writing, trying to get published, accepting one literary agent rejection after another. My novel Haunting Lyric.  garnered over 40 agent rejections as did my novel MIND GAMES.
I remember seeing this tattoo of a pair of boxing gloves hanging from a hook and the sign above it read: NEXT. That's what I would think of every single time I got a rejection. And, no I do not have the tattoo!
I feel so fortunate to have signed the Last Cold Case series with Muse It Up Publishing! I just finished my first round of edits on Last Summer's Evil and am so grateful to my editor and can't wait to see this story really come to life.
JC: How have you overcome those challenges?
MJ: I'm not sure I have! I'm a work in progress. Having just signed with a publisher, I'm learning an entirely new schedule with editing plus writing and promoting my current novel MIND GAMES. Of course, I'm also shouting out about signing with Muse It Up Publishing and Last Summer's Evil coming fall/winter 2016! This has been a really exciting time for me. You have to understand, I wrote my first novel in 2007 and since then have written nearly 8 books. I'm writing the 4th book in the series now and am just past the halfway mark.
JC: It sounds as if you have met those challenges. The best medicine for dealing with rejections is to keep writing. Apparently you did.
Let's talk a moment about your new book, MIND GAMES. Tell our readers what to expect when they pick up your book.
MJ: MIND GAMES is about a woman, Sparrow Von Langley, whose repressed memories come back to life as haunting visions, and she discovers the unethical practices of her father, Dr. Theodore Von Langley.
The good doctor is a well-respected, nationally recognized behavioral therapist. I like to think of him as Dr. Phil gone wrong. Sorry, Dr. Phil, love your show, but you got me thinking about the "What ifs…" My sister also worked in the area of psychology and was helpful when I was developing the character of Dr. Von Langley. However, I must say, she chastised me a lot, insisting I couldn't do this or that, and I just kept begging her to come to the dark side! I'm pretty sure she'll never write a book.
Sparrow Von Langley has had a privileged life. She grew up in the fictitious town of Crystal Cove, CA an elite suburb of L.A. An only child, her parents doted on her but showed little affection. Cora Von Langley was a socialite who has fallen prey to severe depression. This is the catalyst that brings Sparrow and her closer and draws Sparrow closer to the truth about her father.
Tormented by these frightening visions brought on by a series of mysterious deaths, Sparrow is determined to search for the truth behind the tragedies and reconnects with Dr. Sloan.
Derrick Sloan has been searching for his missing sister, Kathlyn "Kat" Sloan since her disappearance 10 years ago. He believes she fled their home town in Colorado for California where they had spent a few of their teenage years during the time their dad, an engineer, helped to build the community of Crystal Cove. Derrick runs a concierge practice and a mobile health clinic RV. He recognizes the need for a mobile clinic in the L.A. area and also decides that is the best place to search for Kat.
Sparrow pulls together the pieces of her traumatic past with the help of a hypnotherapist, and her repressed memories reveal the twisted truth behind the mysterious deaths and Kat's disappearance. Shocked to learn about her father's possible involvement, her hunt collides with Derrick's search for Kat, and she is forced to decide if she can trust him enough to follow the evidence trail or risk losing the man she loves.
Will the only daughter of the respected doctor prove his guilt or innocence in his quest to change lives?
JC: Wow! That sounds like an intriguing story. You mentioned talking to your sister to research your book. In what other ways do you conduct research to make sure your characters ring true?
MJ: I really enjoy talking to law enforcement professionals if the opportunity presents itself and asking them questions about processing crime scenes and dead bodies. By chance I met a retired homicide detective from NYC. I also have some friends who are retired deputies. Recently, I met a private investigator and border patrol agent.
The Investigation Discovery channel is a wealth of information and TV shows like Dateline NBC and 20/20 are also helpful to see how a crime scene is investigated, how a criminal is interrogated, and what the investigators have to say about working the case, uncovering clues, and what led them to the victim and criminal.
Of course, there is the internet where you can find law enforcement professionals who are willing to answer author questions, and blogs devoted to authors writing crime fiction.
Readers can find MIND GAMES on Amazon. And you can find out more about MJ LaBeff on her website.
Thank you MJ for visiting my blog today and good luck with all your writing projects!