Nikki is a fascinating person. Not only is she a skilled archer but she is also a skilled mystery writer who spends a good bit of her time cattle ranching. How's that for unusual? When you read a Nikki Haverstock mystery, you'll get the flavor of archery along with a good dose of her love for animals.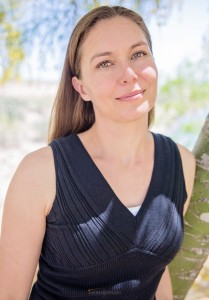 Today, is Nikki's launch day for her fourth book in the Target Practice Mystery Series, Death Indoors. We will learn about her, her characters and her new book.
JC: I know my readers will all be asking the same question.What made you leave collegiate archery for cattle ranching and writing mysteries?
Nikki: My husband had an office job that he was very unhappy with. I encouraged him to find what it was that he really wanted to do. We both were sick of the traffic, congestation, crowds, lines and overall pressure of city living. I loved teaching and coaching but after a decade, I was eager for new challenges. When my husband was offered the opportunity to work on a ranch, we leaped at the chance. It took me a few years to figure out a new career but I've never been happier.
JC: That sounds like a very bold thing to do. I suppose being a competitive archer is also bold. I doubt few of my readers know someone with your skill. How has archery played into your mystery series?
Nikki: Archery has provided the setting for my current series. I've been shooting, competing and coaching in the archery industry for almost sixteen years. Like any subculture, we have terminology and moral codes. I love being able to share this great sport with people.
JC: What made you decide to write cozy mysteries versus a detective story or other forms of the mystery genre?
Nikki: I read a lot of genres but cozies have always been some of my favorite books. As I started out publishing, I wanted to do something that I loved and felt comfortable with. I also enjoy the good people not getting hurt and bad people paying for their crimes. Cozies tend to be very comforting and who doesn't need some comforting?
JC: You're right. We have enough stress without our books causing more. At least that's what I think. Part of what makes your books so much fun is one of your "secondary" characters, the dog, Moo. Many of your readers have fallen in love with Moo. Tell us about Moo and how he evolved in your stories.
Nikki: I'm thrilled that readers love Moo as much as I do. I owned and was owned by Great Danes for almost a decade and though we don't have one now, we plan to have more in the future. (Right now we have two Terrier/Chihuahuas and a greyhound) Moo is a combination of all the features that I loved about my Great Danes.
I'm not totally sure what prompted me to include a dog, but I think part of it was that if I was going to spend so much mental time in this world, then there needed to be a dog present for me to be happy.
JC: I love that a dog had to be in our stories for you to be happy. Indeed, I love books with animals (when the animals are safe.)  Moving from Moo to your main characters. Introduce Di and Mary to our readers and share with us how they've evolved over the course of your series.
Nikki: Their growth is very slow because my books are set very close together in this world. Book 1 is in Fall, Book 2 Dec, Book 3 Jan and Book 4 Valentines weekend so only four months total. Di and Mary become roommates in book 1 and now are best friends. Mary is getting back into competing after a setback. Di is starting to train in archery while recovering from a divorce.
Here are first books in the series. You can start with Book 1 and move right through to Book 4. Click on the covers to order on Amazon.
JC: Getting back to your writing. What are some of the challenges of writing a series?
Nikki: Keeping all the details straight is a big challenge. I love having reoccurring characters but that requires that I keep all the facts consistent. Another challenge is keeping the books different but still similar. I try to think of my series like a TV show where the show feels the same episode to episode while having different storylines each time.
JC: I've had other writers say keeping the facts straight is a big challenge. One writer said her readers will often correct her. Let's talk a moment about your writing style. Do you tend to outline or plan your stories or do they flow as you write?
Nikki: I'm both a plotter and a pantser, a plotser–my new word. I start with the murder, who, when, why and how. I usually start with something I've seen in the archery industry and say "What if?" And take that answer to the farthest extreme. Once I have the victim, murder and murderer, I flesh out the rest of the story. I put together a list of other suspects and why they could be guilty.
I have a few sub-plots that I try to advance a little each book.
JC: And, Nikki, you chose the self publishing route. What made you go in that direction versus traditional publishing?
Nikki: I had two friends that I knew that self-published and I was intrigued by the entire process. I loved the fact that they had control over every aspect of their career and their ability to control their timeframe. I'm obviously a control freak
Now, let's hear more about the fourth book in the Target Practice Mystery Series, Death Indoors
When opportunity "nocks"…
Di is competing in her first tournament of the competition season, but an annoying coach is distracting her and every archer around her.  When he is found dead of a heart attack brought on by Taser, then Di, Liam and Great Dane, Moo, hatch a clever plan to discover which of the many suspects with motive and opportunity helped the coach shuffle off his mortal coil.
A wholesome, cozy murder for every sleuth in the family

You can order Death Indoors TODAY!
And, you can find Nikki at these sites:
Twitter and Youtube
https://twitter.com/RancherNikki
https://www.youtube.com/RancherNikki