MJ LaBeff's newest thriller promises to keep you up late at night. Last Summer's Evil book 1 of the Last Cold Case series.
A fearful city lies in wait. Summer is here. The solstice is near. Each time the serial killer strikes there are two more victims. One woman has already disappeared. It's only a matter of time before another woman is murdered.
Homicide Detective Rachel Hood, a psychic empath, feels every ounce of a victim's pain but is powerless to save her.
Psychic FBI Agent Nick Draven is a skilled profiler, specializing in occult crimes. Together, they must race against the clock to capture the psychopath terrorizing Snug Harbor, Ohio. Only one victim has escaped, but she can't ID her attacker. What they do know is the sick signature the killer leaves behind. A handmade ragdoll crafted out of the previous victim's clothes is found in the clutches of the deceased women.
Rachel's obsession with the case deepens, and she devises a rogue plan to outsmart the killer. The risky plot puts her life in jeopardy. The serial killer has had years to master the crime. Nick only has hours to track down the killer and rescue Rachel before she dies in a ritualistic sacrifice at the hand of a knife wielding, blood thirsty murderer.
In this interview with Rachel Hood, for the show: What's Happening Cleveland, Jordana Wesley asks the probing questions a community in fear want to know. the case files of homicide detective Rachel Hood, written by Jordana Wesley, transcript from 'What's Happening Cleveland' show recap June 20, 2011.
I'd like to welcome my guest homicide detective, Rachel Hood from the Metro County Sheriff's Department in Snug Harbor.
Thank you.
I'll get right to it, detective. Snug Harbor is in the middle of a man hunt for a dangerous predator, who has abducted and killed several women over the past four summers. This maniac's killing season is upon us. I think I speak for everyone when I say we're scared. I know you want to protect our community. That's why you agreed to come on the show. But before we get started, give us a little background. The public deserves and wants to know the truth. 
Take me back to the Rusty Barnes case. It's 2008. Your sister is missing. A woman has been murdered. You're in the thick of multiple investigations when you encounter Russell "Rusty" Barnes. How did your paths cross?
After my sister was abducted four years ago, I began spending a lot of time surfing the net searching for the person responsible for her abduction. Amy was a budding journalist who liked to torment me about my cases by asking a lot of questions about the investigations I was working. Everything is tied to the Internet these days. Criminals aren't always tech savvy enough to cover their crimes. That's where I discovered Barnes, a man with obsessive compulsive disorder who stalked several women.
But Barnes wasn't the typical stalker we think of lurking in the shadows was he? Tell our viewers how he invaded these women's privacy? 
He worked as a security camera installer, giving him access to the women's homes. Barnes installed hidden cameras throughout their private residences. He was a cyber voyeur.
How did you learn this about him? 
I was suspicious about comments he had posted on social media and then I discovered he only had female friends on his account.
What kinds of comments so we can be aware?
There were multiple times he'd ask 'how are the security cameras working out' or 'do you feel safer'? He had made the mistake of disclosing the name of the company he worked for so I contacted the owner. As I'd suspected, this kind of engagement with clients wasn't acceptable. Any time you have a professional coming into your home for a repair or install they should never contact you personally. It's one thing if they inform you about a follow up call, email, text or visit but otherwise they shouldn't be engaging with you socially the way Barnes was on social media.
Why weren't these women suspicious of him? 
He created a false persona of security. The women didn't think twice about his social media engagement, assuming it was normal and something the company did. He gained their trust and then lied to them. The women had no idea he had installed cameras in the walls above their showers, tubs, beds, walk in closets and anywhere else he thought they might be in stages of undress or being intimate, but he also installed a camera in one other room where he guessed they would spend most of their leisure time.
How did you catch him? 
One of the women he cyber stalked was murdered. She had contacted Barnes via a direct message asking about a camera she discovered in the bathroom. He insisted the company he worked for didn't install it, but that he'd come over and take a look. He then asked her if she'd contacted the police or security company. She messaged him back that she hadn't and then asked him if she should. Barnes told her the company would just tell her they didn't install the camera and that the police wouldn't do anything about it. It's easy to understand why she would have contacted him and not the security company. Paperwork for the installation had all of his contact information and he told her and all of the other women to contact him directly through his company social media page. Lies, lies, lies all of it, but how were they to know? Most companies use social media to promote their business. Oftentimes employees are encouraged to have their own accounts too. Barnes was a voyeur who stalked multiple women and got away with it for a long time. What he didn't get away with was murder. He's serving time and will most likely die in prison.
Do you still believe he's innocent of your sister's abduction and Theresa Waverly's murder?
Yes. There isn't any evidence to suggest otherwise, neither of them had security cameras installed or had any contact with Barnes.
Tell me about CAM?
You have done your research. CAM is short for Crime Alert Monitoring System. After we captured Russell Barnes, I was determined to start a local registry where we alert the public about convicted felons. I'd rather CCU handle it.
Isn't that more work for the cyber crimes unit?
I'd work overtime without pay if meant uploading the information about convicted felons myself to keep the citizens of Snug Harbor safe.
Detective, it's been four years since your sister, Amy disappeared and Theresa Waverly was murdered. Three more women, Karen Eaton, Juliette Burns and Beth Schwartz are missing from Snug Harbor and the murders of Theresa Waverly, Meredith McKinney and Sue Carmucci remain unsolved. Women are afraid. I'm afraid. Each summer another woman disappears without a trace and another is murdered. How can we remain vigilant? What can we do to protect ourselves?
The abductions are happening at night. If you can, stay in and lock your doors and close your windows. I know we're having a hot summer. If you can afford a box fan, buy one. If you have to go out, travel in pairs, and pay attention to the people around you. If you feel like you're being watched or followed blend in with a crowd or go into a public place. Carry pepper spray. Brush up on basic self defense moves. When you're walking to your car keep your eyes peeled and check beneath your car from a distance. We still haven't recovered a car one of the missing women was driving.
How close are you to closing in on the Summer Time Slayer? Are there any new leads?
No comment. The investigation is ongoing.
Thank you for joining us on 'What's Happening Cleveland' detective. Ladies be safe, remember to travel in pairs or in a group, carry pepper spray, and if possible stay home with the doors locked.
Check out MJ's newest release Last Summer's Evil and learn if Rachel Hood succeeds in capturing the killer before he targets her.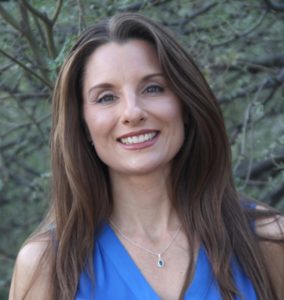 You can learn more about MJ at her website or on her Amazon page