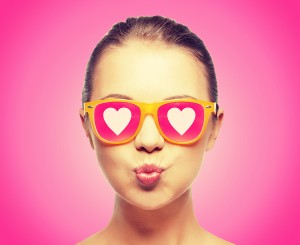 I swooned when I saw him gleaming and golden under the hot florescent lights.
"Come meet Luciano," said the man in the striped tie.
I turned away, not wanting to appear too obvious.
"Get a closer look," my friend said, clearly noting my reaction but pulling me away from the man in the striped tie.
"I don't know. Let's mingle a bit."
"I've learned over the years, when you see what you want, you've got to go for it. You can't hang back. Someone else will swoop in, and you'll be left in the lurch."
I edged closer. My breath quickened. Other people surrounded him, but the glow, the sleekness, the cool exterior radiated from him like the morning sun on the ocean. If he's like this on the outside, wonder what the inside is like.
Moving within inches, I grazed his side. A tingle ran through my body.
"Go on," my friend urged.
I greeted him with a soft caress. He welcomed me with warmth as if to smile and encourage me forward. The door opened, and I lunged in oblivious to the consequences. Within minutes he was taking me to places I've never been before nor could imagine.
We circled around like two lost souls. Words were unnecessary between us. Yet, I uttered, "You are amazing." A strong smell of wood, leather, tobacco swirled around us, increasing my desire.
How could I have lived thirty-seven years and not experienced this thrill? Strong and yet tender movements left me breathless. Music played in my ears—real or imagined? I couldn't say.
After an exotic ride that could only be described as ecstasy, I forced myself back to Earth and the world outside but never wanting this moment to end.
My friend waved at me. I tore myself away like a twin being separated from her mate.
"So how was it?" my friend asked with a big grin.
How could I tell someone I've been waiting all my life for this? How could I explain the feelings boiling inside me like a volcano about to erupt?
"I love him," I said simply.
"Of course you do. Everyone does. It's amazing isn't it?"
I nodded and grabbed her by the wrist. "I must have him."
"But you can't."
"I can and I will." Sweat ran down my blouse signaling my tension and fear. "Otherwise I'll die. Don't you get it?"
"You're being melodramatic, Melanie. All in good time. Everything comes with time. You aren't ready. You've just seen him."
I tore from her. "I'm getting him today! Now!"
"Wait! We can't do it like that." She ran behind me. "You must pretend you don't want him. If you don't, you'll pay dearly."
Ignoring her words, I walked up to the man in the striped tie. "How much for the Ferrari? The gold one you call Luciano?"
"So, you liked the ride?"
"I'll pay whatever it costs. I want him now."
The man laughed. "Love at first sight, eh?"
An hour later Luciano and I drove off the lot.
***
Joan Curtis is known for stories with a twist. Check out her latest mystery